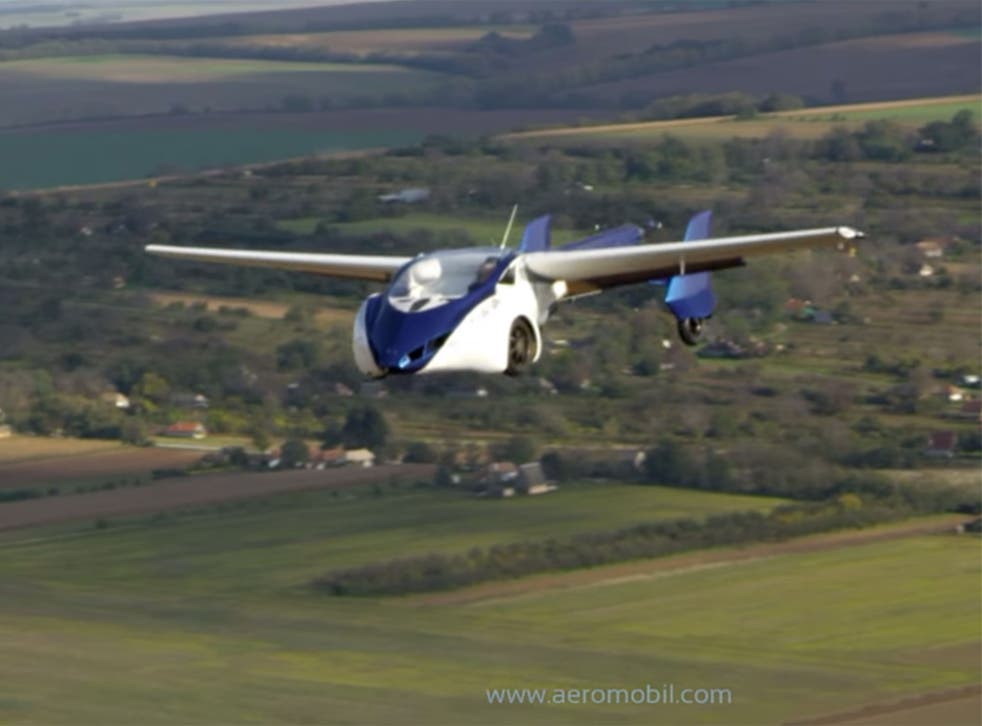 Aeromobil flying car crashes during critical test
AeroMobil's 'roadable aircraft' has long been the big hope for the promise of flying cars
A flying car has spectacularly crashed during a test flight by its inventor, likely showing that the idea is unlikely to take off in the near future.
Despite being the dream of many sci-fi fans, flying cars have repeatedly proved more difficult in practice. And the crash — during last week's test flight in Slovakia — is likely to dampen those dreams even more.
According to eyewitnesses, the plane appeared to have experienced problems and gone into a tailspin before it crashed into the ground. Its pilot used a parachute system built in to the car and made his way out safely.
AeroMobile released a statement confirming that "the inventor and test pilot, Stefan Klein, encountered an unexpected situation and activated the advanced ballistic parachute system in an altitude of approximately 300 meters".
The company said that the "system has proved itself fully functional and landed the entire vehicle without any injury to the pilot". It made no mention of the word crash, only saying that the "detailed data and overall experience from this test flight will be thoroughly analyzed and the results will be used in the ongoing R&D and improvements of the prototype".
Many have worried that the dream of flying cars is unlikely ever to take off, despite the hope that it could free up busy roads and cut journey times. Recently Elon Musk said that the cars "could potentially fall on your head and would be susceptible to weather", and that the cars must be driven on autopilot.
Join our new commenting forum
Join thought-provoking conversations, follow other Independent readers and see their replies