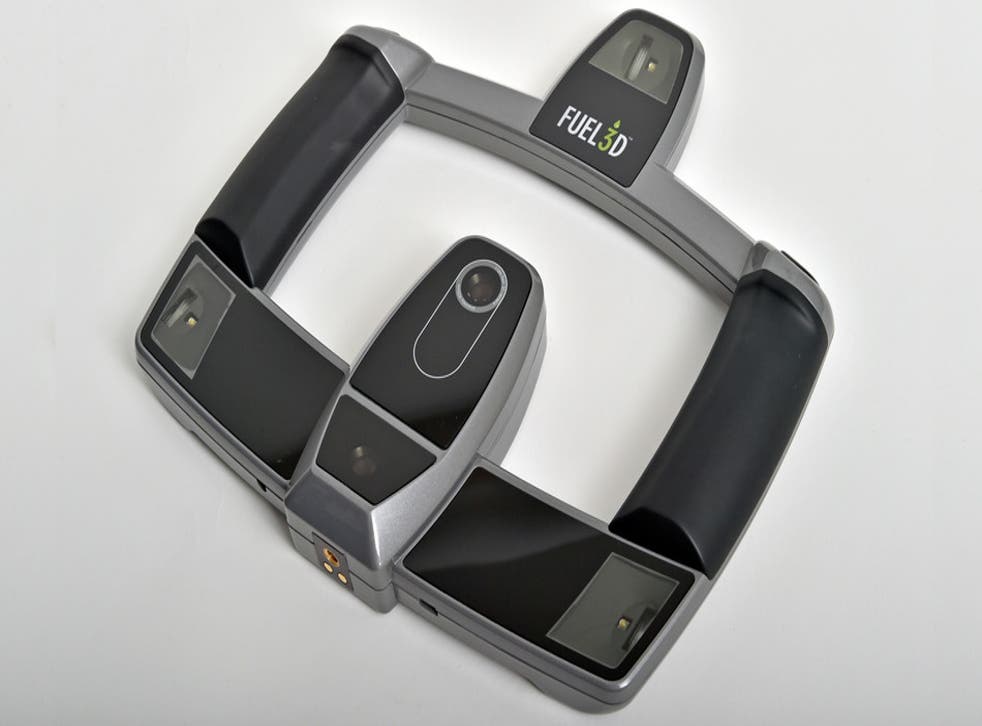 Alas, men have begun 3D-printing their penises
The d*ck pic comes shuddering into the 21st century
"What would happen if I put my penis in it?"
It's a question man has been asking ever since it discovered it was useful in certain situations for procreation thousands of years ago.
But now it has reached an absurd and mildly dystopian conclusion: 3D-printed d*ck pics.
The means? A handheld 3D scanner such as Fuel3D's Scanify above. The method? By pointing it at *any* object and capturing it three-dimensionally. The reason? Who can say.
Here's a face scanned by the technology.
And, presumably the results of a very boring afternoon – a submission entitled 'dickongrey2' (first iteration suspiciously absent).
LINK BECAUSE I COULDN'T BRING MYSELF TO EMBED IT
The user who submitted it isn't alone either (well, at least in one sense of the word), with a search for 'penis' on Sketchfab bringing up some more detailed efforts.
To use Scanify, one must simply hold the device by its two handles, point it at their subject and slowly move around it. Mapped images can then be shared online or sent to a 3D printer.
Manufacturing replicas of your genitals comes at a price though, with the scanning device alone retailing in the US at $1,490.
The trend follows a similarly self-indulgent product released last year that allows you to literally have sex with your iPad.
Join our new commenting forum
Join thought-provoking conversations, follow other Independent readers and see their replies