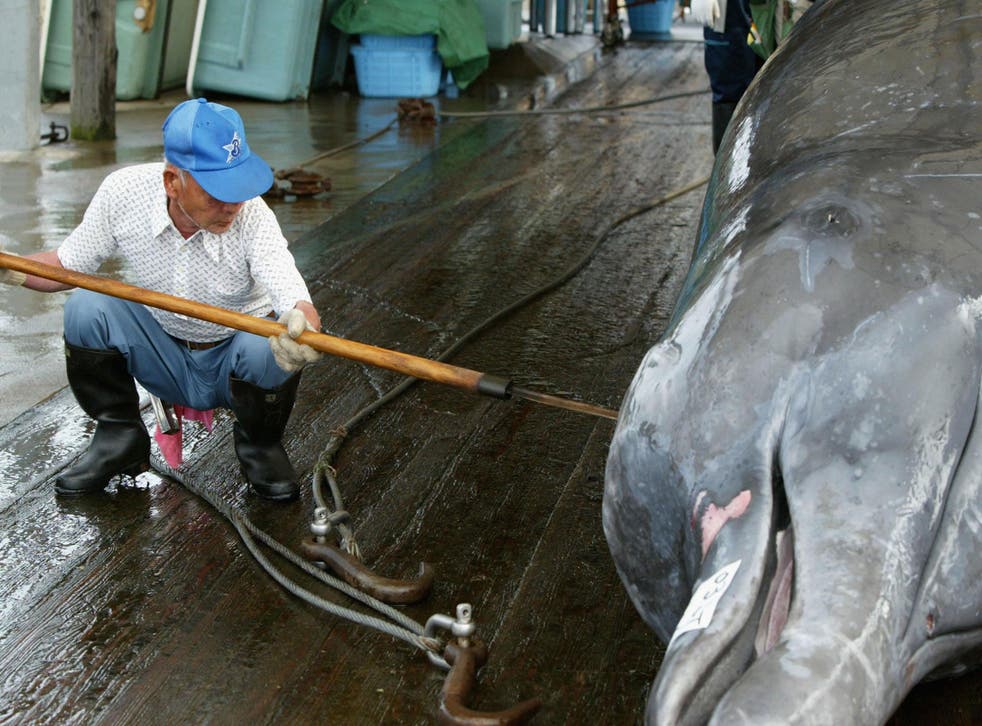 Anonymous launches cyberattack against Nissan in protest at Japanese whale hunting
Nissan stressed in a statement that they had no connection or stance on whale hunting
Anonymous has claimed responsibility for a cyberattack against Japanese car manufacturer Nissan in protest at Japan's whale hunting in the Antarctic - despite the company having no connection to whaling.
The leaderless 'hacktivist' group targeted Nissan's global and Japanese websites in separate distributed denial of service (DDoS) attacks, which ended up with the sites being taken down. At the time of writing, both websites were still disabled.
The cyberattack only affected Nissan's customer-facing online presence - the private information of users and the company itself is not at risk.
The cyberattack is the latest in an operation dubbed #OpWhales, which began in December following Japan's announcement that they would resume hunting whales in the Antarctic, after a year long-hiatus that was caused by an International Court of Justice (ICJ) ruling that Japan stop the hunts.
In April 2014, the ICJ ruled that Japan revoke all whaling licenses and not issue any more - however, in December, it was decided that hunts should begin again in 2016. Japanese whalers are currently allowed to kill up to 333 whales a year for the next 12 years.
Protesting the decision, members of Anonymous attacked Japan's internet, and on 20 December took down 97 websites for various news organisations, airports, whaling groups, and governmental bodies, including the website of Japanese Prime Minister Shinzo Abe.
However, it is not clear what link Nissan has to whaling.
In a statement to Bloomberg, Nissan spokesman Dion Corbett stressed that the company has no stance towards or connection with whale hunting, and said Nissan took their websites offline themselves, suspending service to prevent further risks from the DDoS attack.
In a December video explaining the anti-whaling campaign, an Anonymous member said: "We will not stand by and watch these innnocent creatures be killed."
"Japan has no right to hunt these animals. We, the people, are digusted."
The video ended with the masked figure telling viewers to "show no mercy until the slaughter ends."
Anonymous is a totally leaderless movement, meaning anyone with an internet connection can start these 'operations' under the group's name.
Recently, various groups operating under the Anonymous banner have claimed responsibility for cyberattacks against Turkey's internet infrastructure and the social media presence of terrorist group Isis.
Join our new commenting forum
Join thought-provoking conversations, follow other Independent readers and see their replies