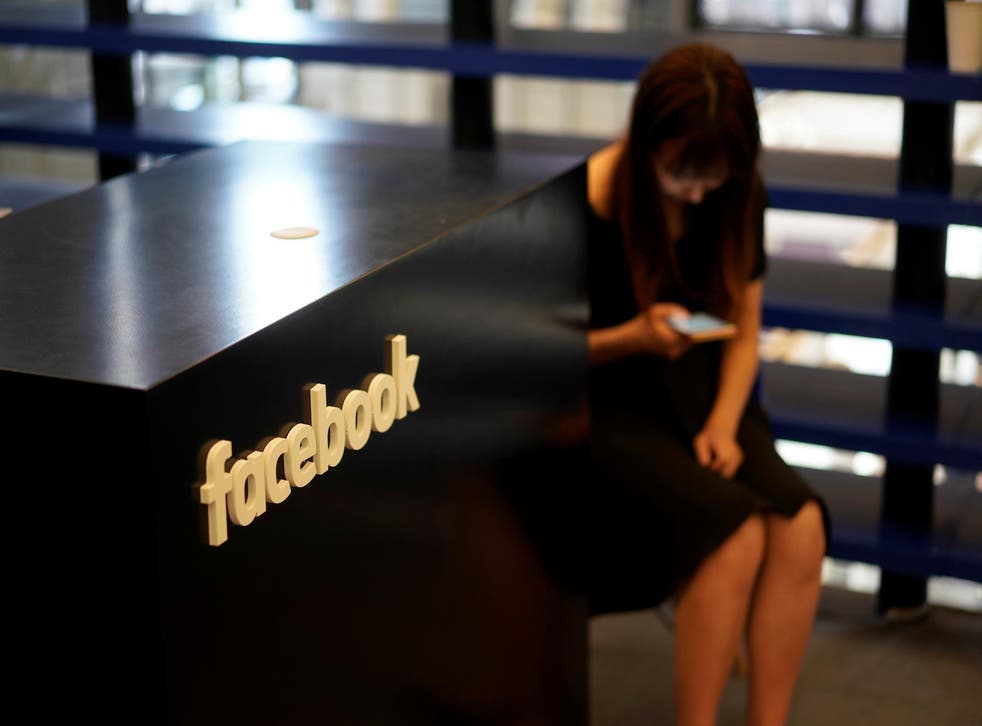 Apple blocks Facebook from installing its internal apps on iPhones amid fallout from teen data scandal
The social network had been paying teens to allow it to look at their browsing history and location
Andrew Griffin
Wednesday 30 January 2019 16:36 Comments
Apple has blocked Facebook from installing its internal apps on iPhones, amid a scandal over paying children to let it watch them browse the internet.
The ban means that the company is unable to test unreleased versions of Instagram, WhatsApp, Facebook Messenger and other public apps, as well as blocking internal software like the company's lunch menu.
The substantial sanction comes after it emerged that Facebook was paying teens and adults to allow it to track just about everything through their phone, including their browsing history, private messages and physical location. People in the controversial programme were given $20 per month to hand over control of their devices, in a scheme that Facebook said was intended to improve its products.
Collecting such data is banned in apps that are distributed through Apple's App Store. To get around that restriction, Facebook relied on a special exemption that is part of Apple's enterprise programme, allowing it to push apps onto phones without going through the App Store.
Normally, that program is intended to allow companies to distribute internal builds of unreleased software. Facebook is able to load early versions of Instagram updates onto its own phones, for instance, allowing developers to ensure they work before they are pushed out into public.
How to stop Facebook from revealing everything about you

Show all 9
But Facebook was using the same tools to give people access to the app built to watch children as they used their phones, and that decision appears to have led Apple to kick it out of the enterprise programme entirely.
"We designed our Enterprise Developer Program solely for the internal distribution of apps within an organization," an Apple spokesperson said. "Facebook has been using their membership to distribute a data-collecting app to consumers, which is a clear breach of their agreement with Apple.
"Any developer using their enterprise certificates to distribute apps to consumers will have their certificates revoked, which is what we did in this case to protect our users and their data."
Revoking the certificates not only bans Facebook from installing the apps, but stops already installed ones from working.
Facebook had already said it would end the research programme on Apple devices – though not Android ones – as well as disputing some of the claims about whether it had done anything wrong in the data collection.
"Key facts about this market research program are being ignored," a spokesperson said. "Despite early reports, there was nothing 'secret' about this; it was literally called the Facebook Research App.
"It wasn't 'spying' as all of the people who signed up to participate went through a clear on-boarding process asking for their permission and were paid to participate. Finally, less than 5 percent of the people who chose to participate in this market research program were teens. All of them with signed parental consent forms."
Apple and Facebook have found themselves arguing over user privacy and the protection of personal data in recent months. Tim Cook criticised Facebook over its handling of the Cambridge Analytica crisis and suggested it was different because it chose not to make its customers its products – which Mark Zuckerberg said was "extremely glib" and did not represent how Facebook thinks about its customers.
Despite those fallouts, Facebook and Apple rely heavily on each other. That arrangement is said to have led to problems in the past, with Apple unable to punish Facebook without threatening many of the biggest apps on its platform.
Register for free to continue reading
Registration is a free and easy way to support our truly independent journalism
By registering, you will also enjoy limited access to Premium articles, exclusive newsletters, commenting, and virtual events with our leading journalists
Already have an account? sign in
Join our new commenting forum
Join thought-provoking conversations, follow other Independent readers and see their replies