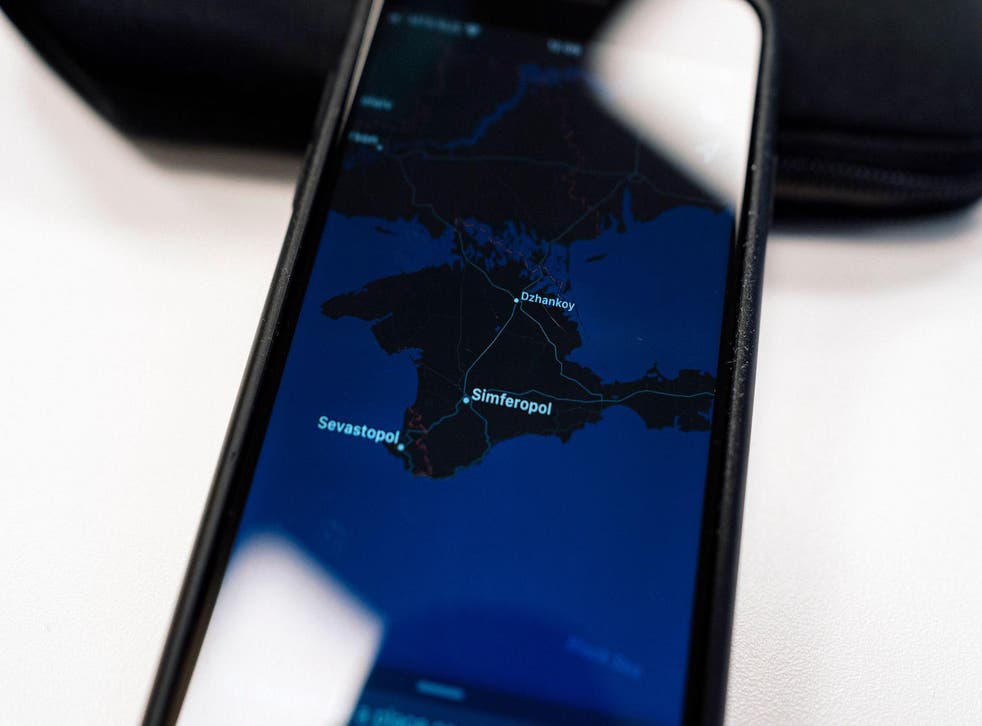 Apple criticised after giving in to demands to show Crimea as part of Russia in maps
'Software is soft power,' says Garry Kasparov of 'scandal'
Andrew Griffin
Friday 29 November 2019 11:05 Comments
Apple has been criticised after changing its maps so that Crimea appears to be part of Russia.
The decision appears to have been taken to comply with Russian lawmakers insistence that its controversial annexation of the territory is reflected in its maps.
But critics said the decision was "appeasement" and a "scandal".
The Russian parliament's lower house confirmed the change in a post on its website, describing it as an "inaccuracy" which had been "finally removed" and that it had brought the apps into compliance with Russian law.
The change, which only appears in the Russian version of Apple's apps, also categorises Crimea as part of Russian when users search for locations in the Apple Weather app.
Gadget and tech news: In pictures

Show all 25
Former chess world champion and current chairman of the Human Rights Foundation, Garry Kasparov, called the decision a "huge scandal".
Posting to Twitter, Mr Kasparov said: "Apple changing its maps inside Russia to make Crimea part of Russia is a huge scandal. Regionalisation of facts is unacceptable appeasement.
"Software is soft power. American tech companies should stand up for the values of innovation that made their success possible, not bow down to dictators for a little extra cash they don't even need. Call Putin's bluff.
"Where is the backlash? American consumers have the power to change the world for the better by protesting against such things, from Crimea to Hong Kong. Stop letting tech companies & tyrants have it both ways."
Ukraine's foreign minister Vadym Prystaiko has also tweeted about the issue, telling the US technology giant to "stick to high-tech and entertainment".
"Global politics is not your strong side," he said.
Apple has not commented on the issue.
The technology giant has previously been criticised for hiding the emoji of the Taiwan flag on the keyboard of devices with their locations set to either Hong Kong or Macau - the flag also does not appear on Apple devices in mainland China.
The move was also labelled as appeasement by some critics, who argued the company was too readily complying with China's strict policies around political speech.
Additional reporting by Press Association
Register for free to continue reading
Registration is a free and easy way to support our truly independent journalism
By registering, you will also enjoy limited access to Premium articles, exclusive newsletters, commenting, and virtual events with our leading journalists
Already have an account? sign in
Join our new commenting forum
Join thought-provoking conversations, follow other Independent readers and see their replies