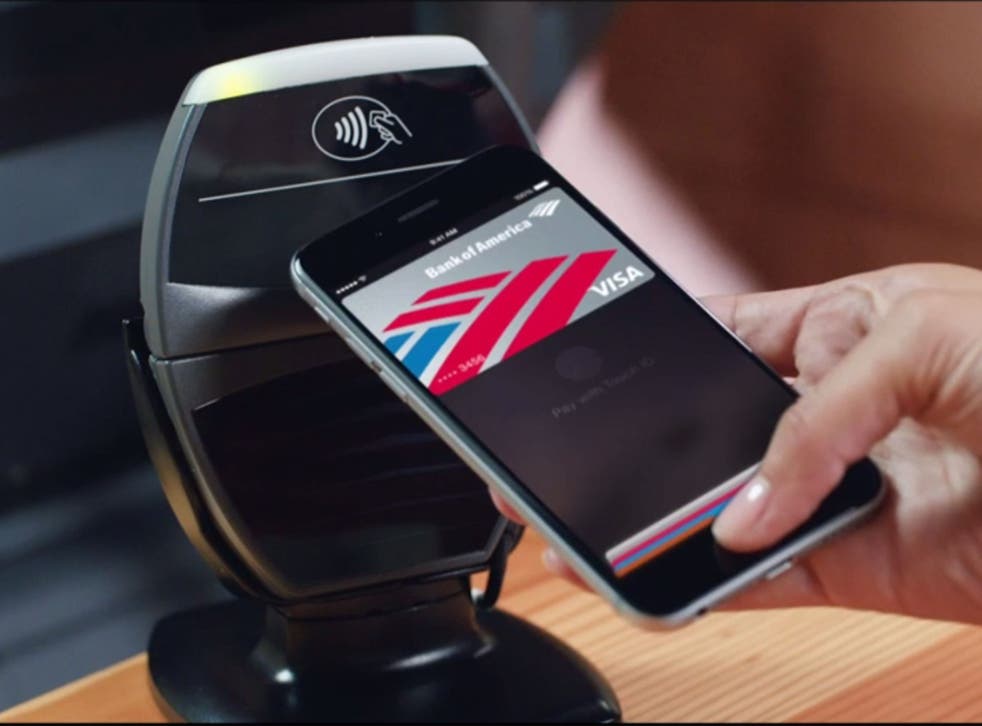 Apple Pay about to launch in the UK
Tweet by HSBC's official account seems to confirm July 14 launch
Andrew Griffin
Tuesday 14 July 2015 13:27 Comments
Apple Pay is about to go live in the UK, with shops' signs being updated for the launch and HSBC's official account apparently confirming the date.
The company is gearing up to launch the new service on July 14, the leaks indicate. That fits with previous rumours, based on information shared by shops that were gearing up for the launch.
HSBC's official Twitter feed posted, and then deleted, a message confirming that Apple Pay was about to launch.
Elsewhere, shops have been adding stickers to confirm that they accept Apple Pay alongside other payment technologies.
It's unclear whether Apple will have to send out an update for users to download to allow the technology to work, or whether it will just be switched on.
Apple Pay works by letting people load their card details into their phone. They can then touch their iPhone 6 or later, or Apple Watch, to the contactless payment machine and pay.
Apple Pay will be supported by all the major banks, apart from Barclays. It will also be supported by all shops that have contactless payment systems.
Initially, purchases will be limited to £20, but that is expected to rise in the autumn. The maximum charge for contactless payment cards is also £20, but is going up to £30 in September — it's likely that the Apple Pay limit will be upgraded at the same time.
Apple Pay works online as well as in shops. The company claims that its online payment system is more safe than normal purchases, because it keeps the shops from seeing their details.
Register for free to continue reading
Registration is a free and easy way to support our truly independent journalism
By registering, you will also enjoy limited access to Premium articles, exclusive newsletters, commenting, and virtual events with our leading journalists
Already have an account? sign in
Join our new commenting forum
Join thought-provoking conversations, follow other Independent readers and see their replies