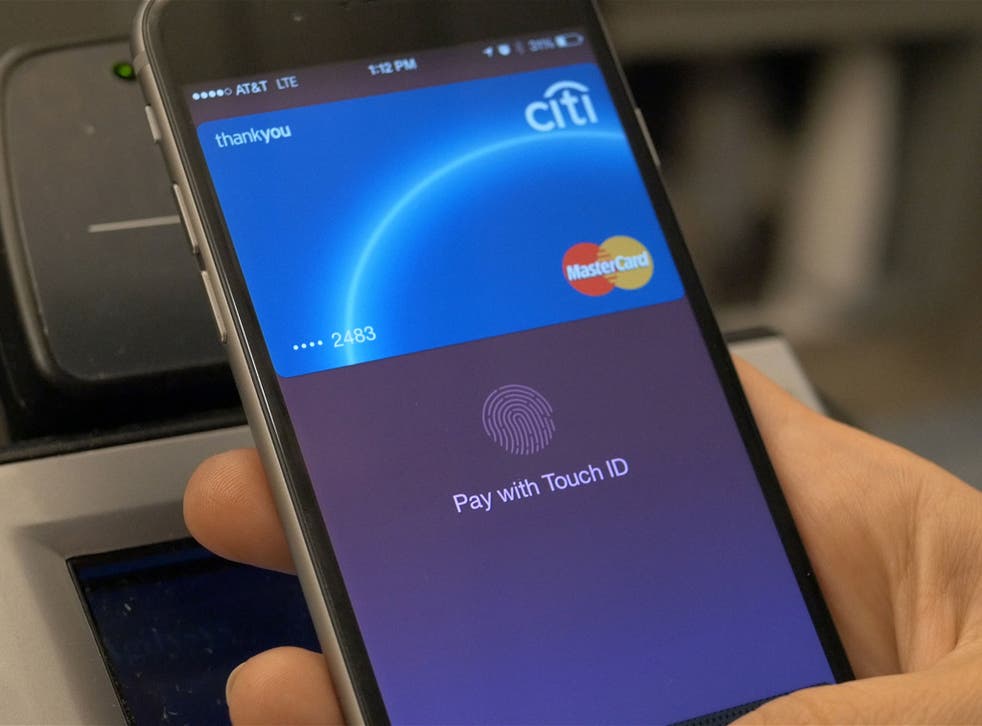 Apple Pay: TfL says users will face penalty charges if battery runs out on the Tube
In the week a man was arrested for charging his phone on a train, TfL cautions that it'll charge people if it runs out, too
Users of Apple Pay could face hefty charges if their phone runs out while they're on the Tube.
The newly-released technology lets users pay for things, including journeys on the TfL network, using their phone. But if they tap on and then are unable to tap out, they will have to pay the maximum fare and could be slapped with a penalty charge.
"Your iPhone or Apple Watch must be switched on to use it to travel," TfL warns on its official Apple Pay page. "You should also check that you have enough battery on your iPhone or Apple Watch to complete your journey."
If travellers run out of battery before they get to a station, and so can't tap out, they "could be charged a maximum fare". If an inspector gets on and users aren't able to touch their phone on the reader, "you could be liable for a penalty fare", TfL says.
(But if users are running out of charge on the train, it might not be worth looking to plug it into any available outlets. This week a man was arrested for charging his phone on an Overground journey, and was accused of "abstracting electricity".)
Running out of battery is just one of the warnings that TfL gives about using Apple Pay on its journeys. It also warns that people should make sure they use the same device (not swapping between an Apple Watch and an iPhone to tap in and out, for instance), and should make sure that they don't get card clash between their phone and any other contactless cards that might be near it.
Join our new commenting forum
Join thought-provoking conversations, follow other Independent readers and see their replies