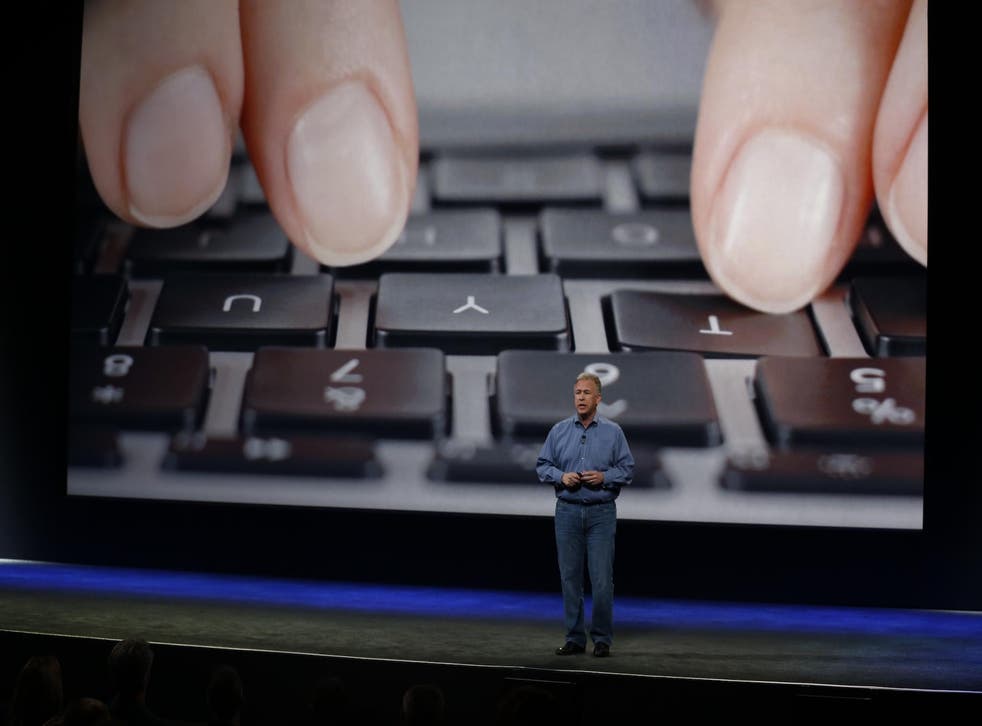 Apple marketing head Phil Schiller steps down
Well-known veteran of numerous launches of iPhones and other products will serve as an 'Apple Fellow'
Andrew Griffin
Tuesday 04 August 2020 18:59 Comments
Phil Schiller, Apple's marketing head, is to step down.
Mr Schiller has become one of the company's most famous faces, regularly taking the lead on the introduction of the iPhone and other products during its keynote events.
Behind the scenes, he also headed up Apple's product marketing work, which includes not only publicising new products but having a central role in their design, too.
Now Mr Schiller will become an "Apple Fellow" and Greg Joswiak, who previously served under him, will take up that position.
Mr Schiller will continue to report to Tim Cook and still look after Apple's events and the App Store, the company said.
But he will have a more scaled-back design that he said would allow for extra time to be spent with "family, friends, and a few personal projects I care deeply about", he said in a statement.
"It has been a dream come true for me to work at Apple, on so many products I love, with all of these great friends — Steve, Tim, and so many more," he said.
"I first started at Apple when I was 27, this year I turned 60 and it is time for some planned changes in my life. I'll keep working here as long as they will have me, I bleed six colors, but I also want to make some time in the years ahead for my family, friends, and a few personal projects I care deeply about."
His replacement Greg Joswiak, who is known within Apple as Joz, has served as vice president of worldwide product marketing for the last four years, and in all has 20 years' experience at Apple in senior roles. He had worked to oversee marketing on products including the first iPhone and iPod.
His title will now change to senior vice president of worldwide marketing, directly taking over from Mr Schiller.
Mr Schiller's role as an Apple Fellow will see him continue to work in a consulting capacity for Apple, chief executive Tim Cook said.
"Phil has helped make Apple the company it is today and his contributions are broad, vast, and run deep. In this new role he will continue to provide the incredible thought partnership, and guidance that have defined his decades at Apple," Mr Cook said in a statement.
"Joz's many years of leadership in the Product Marketing organisation make him perfectly suited to this new role and will ensure a seamless transition at a moment when the team is engaged in such important and exciting work. I'm thrilled that the whole executive team will benefit from his collaboration, ideas, and energy."
Register for free to continue reading
Registration is a free and easy way to support our truly independent journalism
By registering, you will also enjoy limited access to Premium articles, exclusive newsletters, commenting, and virtual events with our leading journalists
Already have an account? sign in
Join our new commenting forum
Join thought-provoking conversations, follow other Independent readers and see their replies