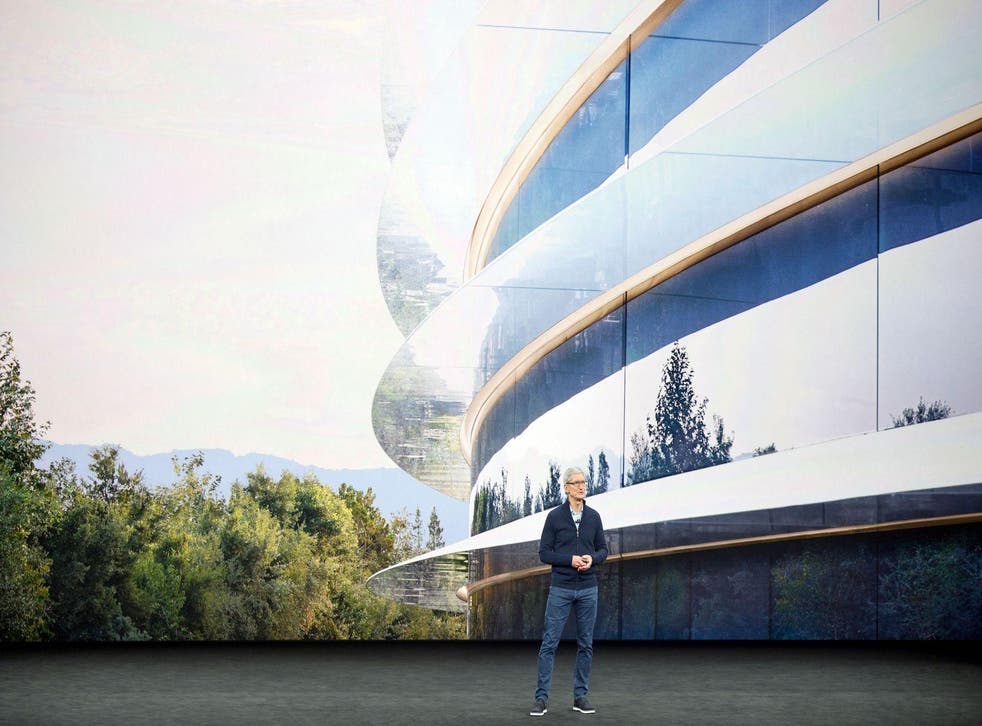 Apple's Tim Cook: The world is gradually getting better but people must speak out
'Life would be so much easier if we just treated everybody with dignity and respect. You think about all the problems in the world – half of them would be solved with just that!' Mr Cook told The Independent
The world is gradually getting better even if it might not feel that way when you're "in the midst of it", Apple boss Tim Cook has said.
But despite that people must be sure to speak out about what they believe since keeping silent is the "ultimate consent", he said in an interview with The Independent as he discussed Apple's brand new augmented reality technology.
The discussion came just a day after Mr Cook had visited a cemetery in Normandy, to mark the soldiers whose lives were lost and destroyed during the events of the second world war.
"From a personal point of view, I have a deep connection with men and women that served in the military," he told The Independent. "I came from a military family. My father fought in the Korean war, my brother served in the air force. Many people in the extended family – there's a deep belief in serving country.
Apple unveils the iPhone X

Show all 10
"So that's a huge link for me personally. What happened there in particular was the key turning point, in that awful war."
He said that he hadn't made that decision as any reflection on current events. But it was a reminder of the importance of fighting for human rights, care and respect, he said.
"You think about what happened in that war and what people were fighting for, and it goes to the basics of human dignity," he said.
"Today at Apple we still fight for this, and advocate for human rights, and we believe that every generation has a responsibility to enlarge the definition, not move inward.
"And so you can see, we've been very clear and straight, we don't believe in being silent, we think silence is sort of the ultimate consent."
And despite all of that – any the many problems in the world today – Mr Cook still believes that the world is gradually improving. That doesn't mean people should be complacent, however, and everyone ought to help accelerate the recognition and safety of ever more people.
"I think that history sort of ebbs and flows at time, but the arc always goes in a certain direction. And I think that will happen now as it happened in the 60s and 70s, and has in a lot of ways continued to happen," he said.
"Sometimes I think being in the midst of it, it doesn't feel like it. But looking back, particularly for me, I saw the way that African-Americans were treated in the 60s and into the 70s – and still today in too many places. But then arguably the laws also not only allowed it but facilitated discrimination.
"So I've seen massive improvement. And my optimism stems from that history – I do think that is the arc across the world. What each of us has to do is do everything we can to hit the accelerator key.
"Life would be so much easier if we just treated everybody with dignity and respect. You think about all the problems in the world – half of them would be solved with just that! Life would be so much better."
Mr Cook has been notably outspoken during his time as Apple CEO. He has discussed the importance of privacy and security, increased the company's focus on the environment and renewable energy, and opposed immigration laws that could result in its own employees being kicked out of the country.
Join our new commenting forum
Join thought-provoking conversations, follow other Independent readers and see their replies