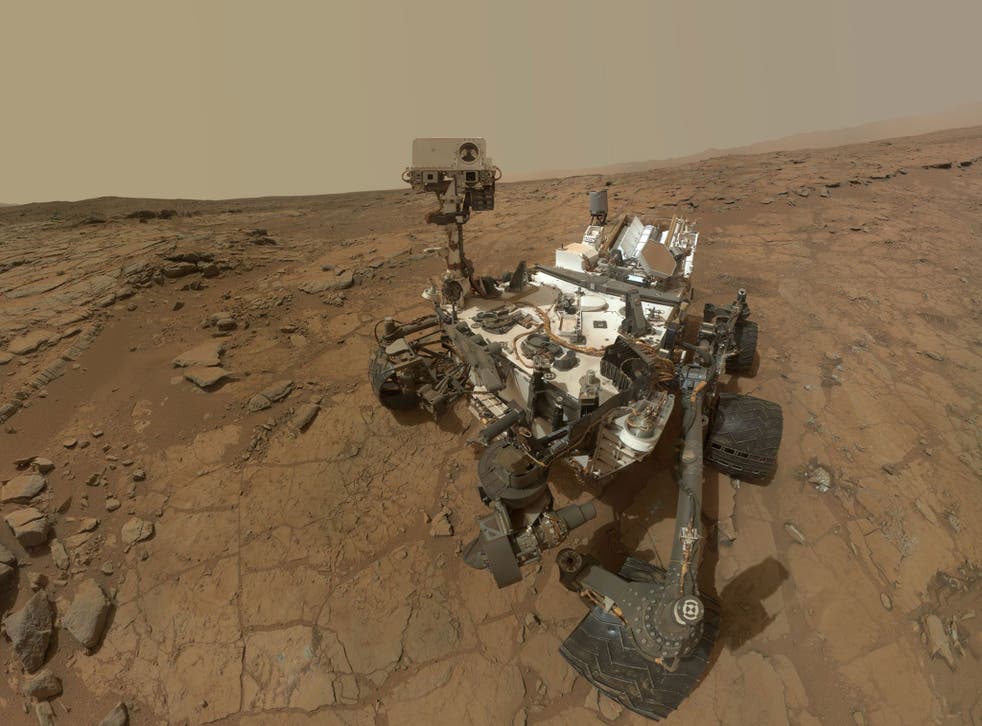 Back To The Future Day: Mars Curiosity Rover tweets from another planet in tribute to film
We might have complained about a lack of hoverboards and self-lacing shoes – but a picture sent by a robot exploring another planet seems more than enough to make up for that
The Curiosity Rover has outdone anything else on Back To The Future Day.
The robot, currently exploring Mars, has commemorated the day with its own tweet.
Sending out a picture of the Martian landscape that it has been driving around since August 2012, it referenced a classic quote from the film: "Roads? Where we're going, we don't need roads."
In the film, the quote comes from Dr Brown when Marty McFly worries that there won't be enough space to get to the all important speed of 88 miles per hour, when time travel can take place.
But Mars doesn't have roads either, clearly – as the Curiosity Rover explores the Red Planet, it has to do so carefully and slowly because of the difficult and unknown nature of the Martian landscape. The landscape has previously seen it run into problems – and Nasa scientists have said that its wheels are getting more damaged as it drives over the planet.
Back To The Future Day has seen a range of brands look to capitalise on the nostalgia and excitement about finally arriving in the future heralded by the film. But nobody did it quite as well as Nasa, sending a tweet that included a picture from another planet.
The Curiosity Rover – or those controlling it – often tweets in the first person, describing what it is getting up to. Some of those posts also include selfies, which the curiosity rover justifies as a way of checking that everything is in working order.
Much has been made of how accurate the film's predictions about the technology of the future were. But it's difficult to complain about not having hoverboards or self-lacing shoes when humanity has been able to send a robot to another planet and have it tweet out what it finds to the entire world at once.
Join our new commenting forum
Join thought-provoking conversations, follow other Independent readers and see their replies