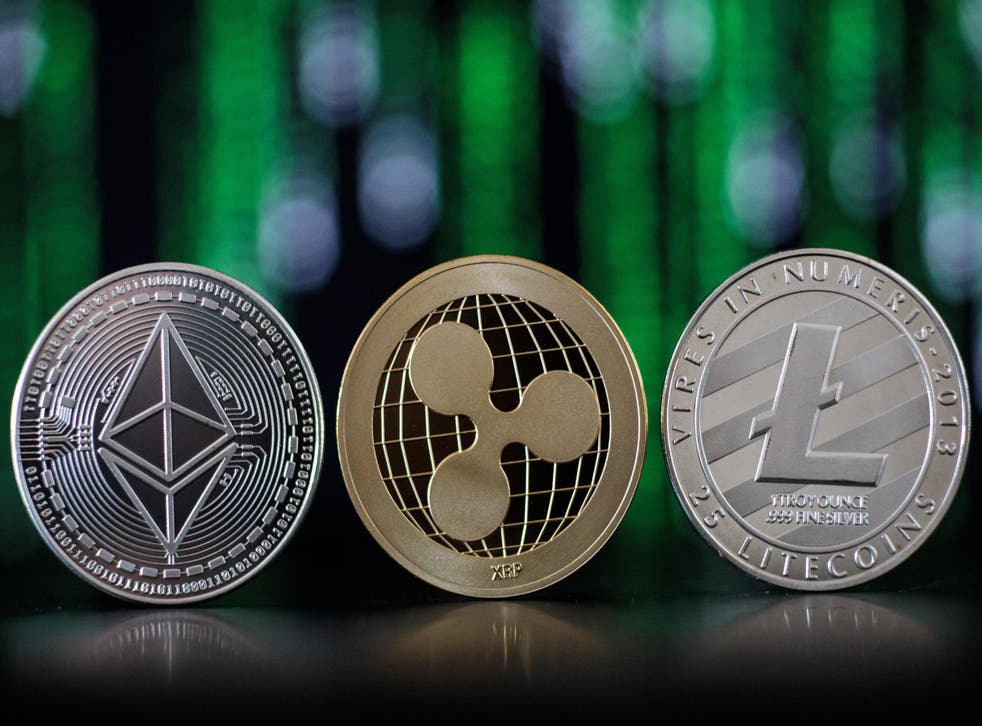 Bitcoin interest hits 18-month high as cryptocurrency price continues to climb
The last time online searches were this high, bitcoin was on a record run to $20,000 
Online interest in bitcoin has surged to the same level as late 2017, when the cryptocurrency shot up in price to reach record highs.
Data from Google shows that searches for bitcoin have risen steadily since the beginning of the year, having declined throughout 2018, and are now at the same level as November 2017.
Searches for other major cryptocurrencies, including litecoin, ethereum and ripple, have also risen sharply in recent months.
Bitcoin is currently trading at just below $9,000 - around the same price as it was 18 months ago.
By December 2017, the price of bitcoin had risen close to $20,000, before spectacularly crashing to nearly $3,000.
Bitcoin's volatile history in pictures

Show all 10
The month of May has seen interest in bitcoin more than double, according to Google Trends, mirroring the price gains of the cryptocurrency.
Chinese search giant Baidu reported a similar uptick in interest, with bitcoin emerging as the hottest emerging keyword on its search engine earlier this month.
Analysts have previously noted the correlation between online interest in bitcoin and its price, though it is not clear which of these two factors has a stronger influence on the other.
By contrast, search interest in financial markets and stocks have historically risen when markets are crashing. One investor has explained this phenomenon by suggesting stock prices are driven by fear and cryptocurrency prices by greed.
"Behind this dichotomy is that the old own stocks and the young own crypto," bitcoin analyst Clem Chambers wrote in 2018.
"The old are fearful and the young are fearless and full of hope, a condition which can be summated into a kind of greediness."
Countries that are traditionally associated with the cryptocurrency industry, such as the US and UK, have seen search traffic increase, but there have also been some surprises.
The biggest increase in bitcoin interest has come from South Africa, Nigeria, Ghana and Slovenia.
Bitcoin's turnaround in fortunes saw it pass another milestone in May, with the month marking the first time since November 2018 that its value is higher when compared to one year ago.
Join our new commenting forum
Join thought-provoking conversations, follow other Independent readers and see their replies