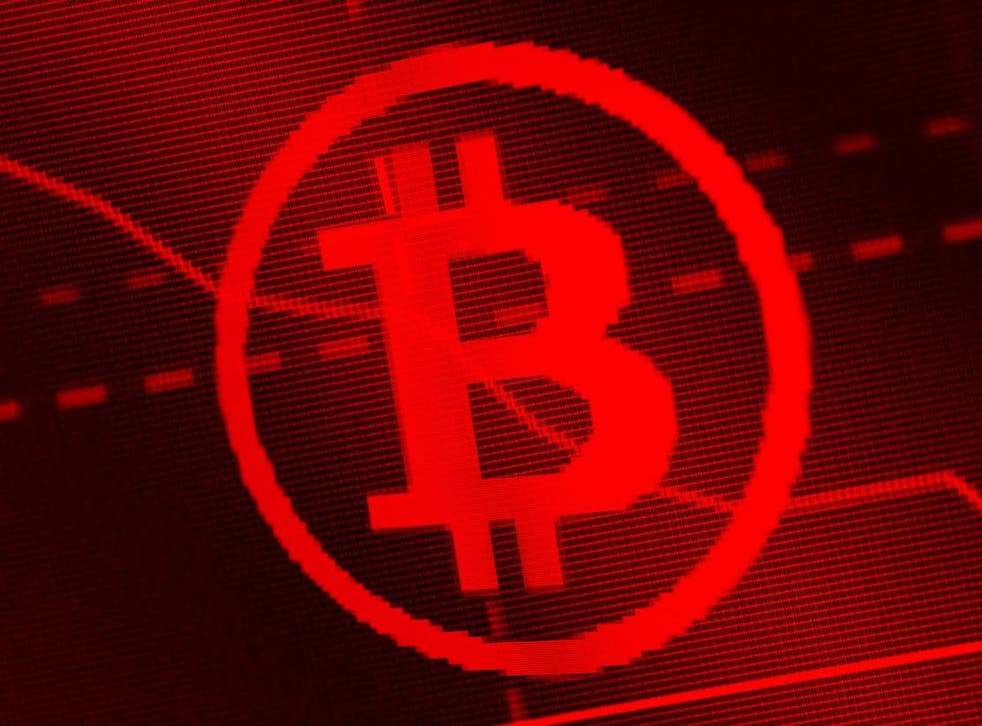 Bitcoin price rollercoaster continues as value plunges by $1,000 in less than an hour
Latest crypto crash follows record highs for 2019
The price of bitcoin has crashed once again following a spectacular rise that saw the cryptocurrency's value reach record highs for 2019 in recent days.
Bitcoin fell by nearly $1,000 (£785) in less than an hour on Friday, taking it back down to the $7,000 level it shot past earlier this week.
The latest fall is still way above the $4,000 price point it was trading at one week ago, but remains a long way off its peak of nearly $20,000 that it hit in late 2017.
Cryptocurrency market analysts suggested the dramatic drop could have been triggered by a major holder of bitcoin selling a large amount of the virtual currency on an exchange.
"Bitcoin's blip appears to have been caused by a significant sell order placed on the Bitstamp exchange early this morning, which triggered selling across other exchanges," Simon Peters, an analyst at the online investing platform eToro, told The Independent.
"Given the positive sentiment in the market over the past few weeks, it's likely that the price will recover soon. However, this drop is a stark reminder that cryptoassets still operate in a nascent market, which is susceptible to significant price moves by whales (large holders of cryptocurrency)."
Bitcoin's volatile history in pictures

Show all 10
Other analysts said the price volatility is likely to continue in the coming days and weeks as short-term traders seek to capitalise on the wildly fluctuating prices.
Despite the market chaos, however, the recent gains should still be seen as a major positive for the overall cryptocurrency ecosystem, with some experts citing recent positive news for bitcoin as the reason behind the price rise.
This includes major retailers like Whole Foods opening up their digital tills to bitcoin and other cryptocurrency payments.
"Bitcoin has awakened from the winter freeze of 2018 this week, once again gaining international attention as it reached $8,000 - a staggering 55 per cent increase in the last month alone, before shedding 10 per cent on Friday," said Christel Quek, chief commercial officer of UK-based cryptocurrency firm Bolt.
"The sudden awakening comes after a week of positive headlines from industry events... [and] is reminiscent of the 2017 market mayhem where investors reacted by the hour to swoop into the crypto market."
Join our new commenting forum
Join thought-provoking conversations, follow other Independent readers and see their replies