What is Bitcoin and why is its price so high?
Bitcoin price sees massive gains as cryptocurrency market experiences best day in months
The latest bitcoin price rise follows positive news in the cryptocurrency space, which has helped it gain $1,200 over the last six days
The price of bitcoin surged by 10 per cent in less than an hour on Tuesday, pushing the cryptocurrency's value above $7,000 for the first time since early June.
It is the second time this week that bitcoin has shot up in price, helping its value go up by around $1,200 over the last six days.
Other major cryptocurrencies received a boost off the back of bitcoin's resurgence, with ethereum ripple and bitcoin cash all rising by between 5 and 8 per cent over the last 24 hours. But the most significant gains were experienced by stellar and cardano, which rose by 22 per cent and 16 per cent respectively.
Bitcoin's volatile history in pictures

Show all 10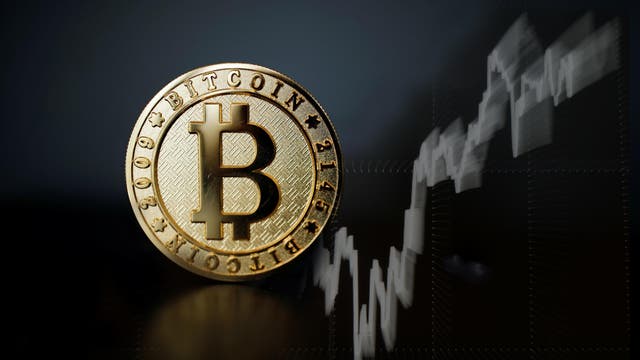 The latest price still remains a long way off bitcoin's all-time high, which reached close to $20,000 in December 2017. It is also still some distance from the $10,000 it was trading at in May, however the sudden spike still represents bitcoin's best day in around three months.
Positive and negative news in the cryptocurrency space can often be attributed when explaining bitcoin's market movements and earlier this week a 4 per cent gain followed news that investment firm BlackRock is looking to move into the cryptocurrency space.
"After a few weeks in the doldrums, news like this goes a long way in lending legitimacy to crypto as an asset class, which is powerful over the long-term," Matthew Newton, a market analyst at the investment platform eToro, said in an email to The Independent.
Mr Newton added that negative news can often be more influential on the market than positive news. "Investors would be wise to remain cautious, as we saw a similar situation in April where some big short positions were squeezed causing the price to surge. That said, if bitcoin pushes past $8k, it'll indicate that the bull is back and prices could continue to climb further," he said.
BlackRock is not the first well established firms in the financial sector to express an interest in cryptocurrency, with Goldman Sachs launching a bitcoin trading operation and backing fintech startup Circle.
Circle revealed in May that it plans to launch a digital version of the US dollar, which would offer many of the benefits of cryptocurrency while also overcoming the price volatility issue.
"The invention of cryptographic assets and blockchain-based computing have ushered in the next major era of the open internet," Circle explained in a blogpost announcing the new cryptocurrency. "But a price-stable medium of exchange and store of value is missing, and badly needed in order for global financial interoperability to function reliable and consistently."
Cryptocurrency analysts expect more giants from the traditional financial sector to explore the nascent market, with some experts suggesting fiat currencies could eventually merge with cryptocurrencies.
"There is no doubt BlackRock is looking at the options when it comes to cryptocurrenciess. This is logical given that many in the City, including asset managers, are already exploring ways to enter the market," Romal Almazo, cryptocurrency lead at consultancy firm Capco, told The Independent.
"If you believe that fiat currency will eventually merge with cryptocurrencies as many do, then it's only a matter of time before this trickle becomes a flood. We need to remember that cryptocurrencies and blockchain are a 10 to 20 year project and this will all take time. This is all part of a natural evolutionary process which has been repeated many times in history – when it comes to technology."
Join our new commenting forum
Join thought-provoking conversations, follow other Independent readers and see their replies