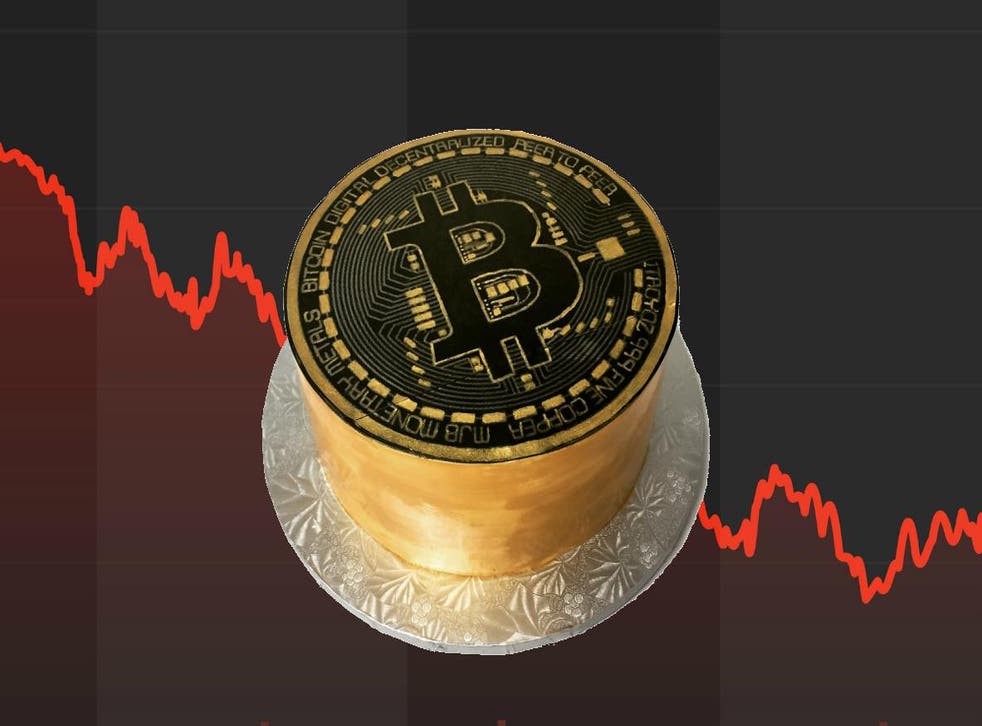 Bitcoin price: Cryptocurrency's 10th birthday could see first year-on-year loss of 2018
The year-on-year decline would only be the second time in the cryptocurrency's history that it has been worth less on its birthday than the previous year
On the eve of bitcoin's 10th birthday, the world's first cryptocurrency may be about to hit an even more significant milestone. Having fallen by almost $200 over the last 24 hours, bitcoin may be about to see its first year-on-year loss of 2018, marking a point where its stuttering price falls since January can no longer come with the caveat that it is still trading higher than it had been on the same date the year before.
In late October 2017, bitcoin was trading at around $6,000, having seen its value rise by more than $5,000 over the course of the year. 12 months later, bitcoin is trading at just above $6,000, having fallen by more than $10,000 since the start of the year.
If bitcoin remains around its current price of $6,328, or falls even lower, then it will fall below 2017's year-on-year price on 31 October – the 10th anniversary of the publication of a paper describing an "electronic cash system" that would eventually give birth to bitcoin, the blockchain, and an entire cryptocurrency industry.
Bitcoin's volatile history in pictures

Show all 10
Despite the price falls of 2018, bitcoin has managed to maintain a period of relative stability in recent months, generally trading between $6,000 and $7,000 without any significant fluctuations. Advocates would argue that this addresses the issue of price volatility, which is seen as one of the main stumbling blocks preventing cryptocurrency from becoming a mainstream form of payment.
But while November and December 2017 saw bitcoin's price shoot up by almost $14,000, the next couple of months are unlikely to see a repeat of this run. Analysts believe this will only change if a major event within the cryptocurrency space takes place, such as if the Intercontinental Exchange (ICE), which operates the New York Stock Exchange, decides to offer bitcoin futures.
"The market is showing no real strength on either the upside of the downside, as bitcoin finds itself unable to break the $7,000 barrier. The market is looking for a catalyst to make its decisive move, which may well be imminent," Matt Newton, from the online trading platform eToro, told The Independent.
"ICE's platform launch, announced in September, has the potential to send bitcoin's price soaring... This physically backed settlement could be the next piece of the institutional investment puzzle to send the price upwards."
Support free-thinking journalism and attend Independent events
Other recent price predictions have suggested bitcoin will more likely see a steady increase in value over time, as the market begins to show more resilience to positive or negative news that has previously tended to disrupt the price.
This is the belief of Nigel Green, CEO of financial consultancy firm deVere group, who said the cryptocurrency market is "unquestionably coming of age" following the final report of the UK government's Cryptoassets Taskforce.
"It's becoming increasingly clear that cryptocurrencies are the future of money. This is evidenced by bitcoin, the world's first cryptocurrency turning 10, and by more and more governments, regulators, financial institutions, and retail and institutional investors, amongst others, appreciating the real and growing demand for digital, global currencies in today's ever more digitalised and globalised world," he said.
"This is also underscored by the UK government Cryptoassets Taskforce's final report which states that 'the market is continuing to evolve rapidly', before adding 'there is increasing institutional investment in this space, and many banks are starting to explore how they can interact with this growing market'. The report's proactive and pragmatic approach towards regulation of the burgeoning sector should be championed."
Join our new commenting forum
Join thought-provoking conversations, follow other Independent readers and see their replies