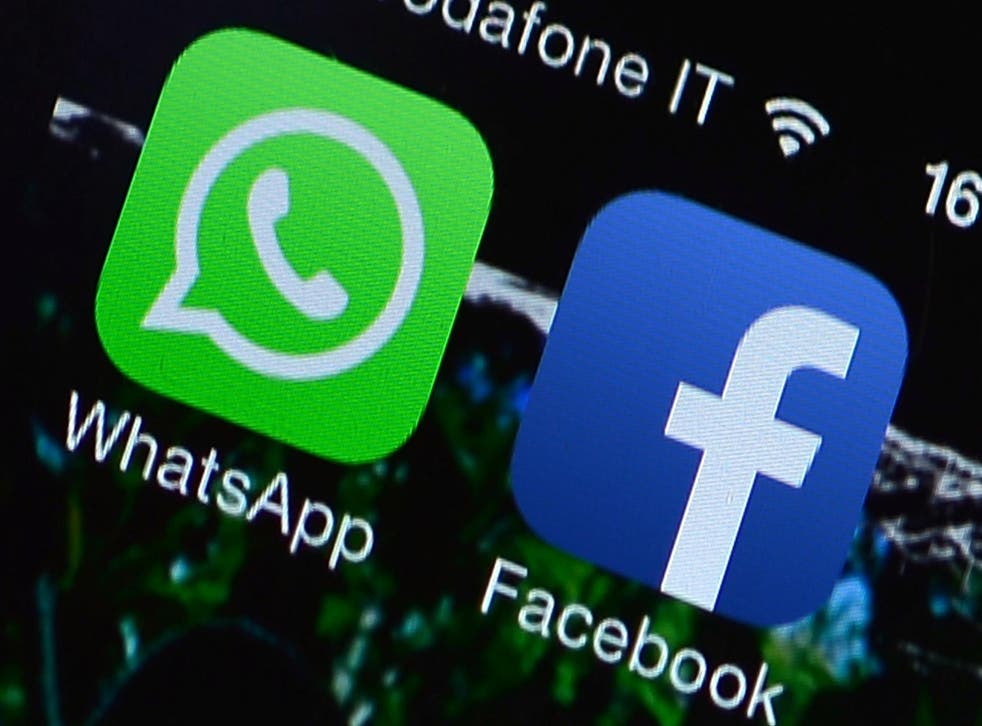 Court-ordered injunction blocks WhatsApp for Brazil's 89 million internet users
Despite Brazil's strong record on internet freedom, WhatsApp was taken offline for millions of users
Doug Bolton
Thursday 17 December 2015 12:44 Comments
Facebook CEO Mark Zuckerberg has said it is a "sad day for Brazil" after a Sao Paulo court ordered messaging service WhatsApp to be temporarily shut down in the country for 48 hours.
The sudden block, ordered by a judge, was fulfilling an injunction against the messaging service which has previously been called "pure piracy" by a Brazilian telecommunications boss. However, the judge did not specify which person or company had brought the injunction.
Telecoms companies in Brazil have previously come out against WhatsApp, claiming its unregulated and free messaging and calling service has resulted in decreased numbers of Brazilians paying for phone contracts.
Brazil has rapidly developed in recent decades, and a surge in internet use has followed. It's the most connected country in Latin America, has around 89 million internet users, and its citizens are some of the most prolific users of social media in the world.
The country was also hailed as a model for net neutrality in 2015 after it passed into law an 'Internet Bill of Rights', which guarantees equal access to the internet for all citizens, and protects their privacy and freedom of expression online.
However, numerous efforts have been made by the government more recently to reduce internet freedom. The Brazilian congress, which is led by former telecoms lobbyist Eduardo Cunha, has been discussing a law that would require citizens to enter their tax identification, address and phone number in order to use websites and apps.
The law, as well as giving politicians the authority to censor social media, would also require websites like Google and Facebook to store user information for up to three years, allowing the government to readily identify people who access certain websites.
Gadget and tech news: In pictures

Show all 25
Lobbyists and politicians have been unsuccessful in restricting WhatsApp before, but the recent ruling could signify a change in attitudes in the nation's courts.
Mark Zuckerberg, co-founder, CEO and self-proclaimed "leader" of Facebook, which owns WhatsApp, criticised the court's decision on his social network.
Writing on his own page, he said: "Tonight, a Brazilian judge blocked WhatsApp for more than 100 million people who rely on it in her country."
"This is a sad day for Brazil. Until today, Brazil has been an ally in creating an open internet. Brazilians have always been among the most passionate in sharing their voice online."
"I am stunned that our efforts to protect people's data would result in such an extreme decision by a single judge to punish every person in Brazil who uses WhatsApp."
He said that Facebook was working hard to get the block reversed, and told WhatsApp users to use Facebook Messenger in the meantime, which remains unblocked and also offers free text messaging and video calling.
The decision was met with outrage by Brazil's millions of social media users. Many on Twitter criticised the decision, and plenty urged other users to sign up for Virtual Private Networks (VPNs), which can ensure online privacy and allows users to circumvent the block by making them appear to be using the service from a different country.
Register for free to continue reading
Registration is a free and easy way to support our truly independent journalism
By registering, you will also enjoy limited access to Premium articles, exclusive newsletters, commenting, and virtual events with our leading journalists
Already have an account? sign in
Join our new commenting forum
Join thought-provoking conversations, follow other Independent readers and see their replies