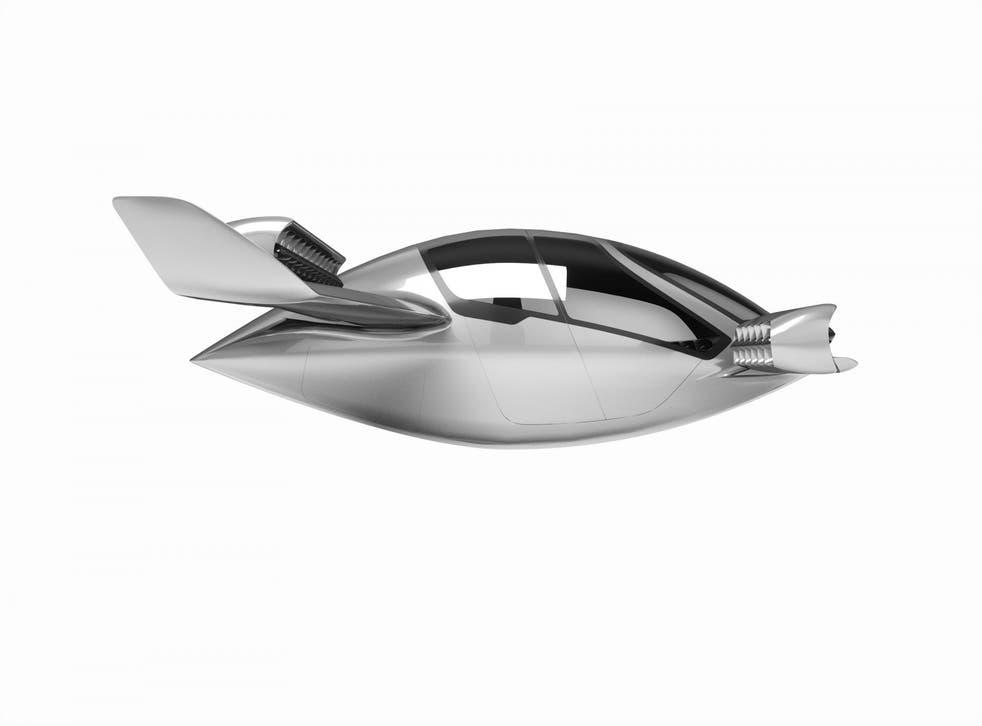 Famous car designer swaps Ferrari for flying taxis because 'there's too much traffic'
Celebrated designer Frank Stephenson has designed some of the most famous cars in the world
One of the world's most celebrated car designers is turning his back on terrestrial transport to join a flying taxi startup with the modest aim of revolutionising travel.
Frank Stephenson, once described by Autoblog as "one of most influential automotive designers of our time", is set to join Munich-based startup Lilium next month to lead the design of a new type of vehicle.
Mr Stephenson has spent over 30 years designing cars for Ferrari, McLaren and BMW but now believes the next great opportunity lies in less conventional modes of transport, like Lilium's electric vertical take-off and landing (VTOL) jet.
"Deep down it just began to not feel so right to keep adding high volumes of cars to an already often overloaded road network," Mr Stephenson told The Independent.
Lilium is one of several startups hoping to transform the way we travel through on-demand autonomous air taxi services in cities around the world.
Other companies include the aerospace giant Airbus and Slovakia-based startup Aeromobil, while Uber and Google's Larry Page have previously spoken about their ambitions in the space.
Lilium's CEO claims that one of its VTOL jets could cut journey times between New York's JFK International Airport and Manhattan from an hour to just a few minutes.
The company's first full-scale prototype had its maiden flight in 2017, however there is still to be done before it becomes a reality, including the navigation of strict aviation regulations.
Once such hurdles have been overcome, Lilium hopes to integrate its service into existing transport infrastructure without being the sole preserve of the very wealthy.
"A Lilium VTOL jet will be designed to be for everybody, not just a privileged segment of the public," Mr Stephenson said. "The purpose is to offer a more efficient and more enjoyable transport service to all."
Mr Stephenson describes the initial connection he felt with Lilium as "magnetic", which pushed him to take the bold step of joining such a nascent industry. Although he is the first renowned car designer to join a flying taxi startup, he believes others will soon follow.
"It feels good to be a first, a pioneer almost, in this specific field. Perhaps other car designers who aspire to creating an important impact on the future of mobility will consider aviation design," Mr Stephenson said.
"The market will take off, simply because a great team that puts its mind and passion into a project, always succeeds. If you can imagine something, it can be done. There's always a way to make it real."
Join our new commenting forum
Join thought-provoking conversations, follow other Independent readers and see their replies