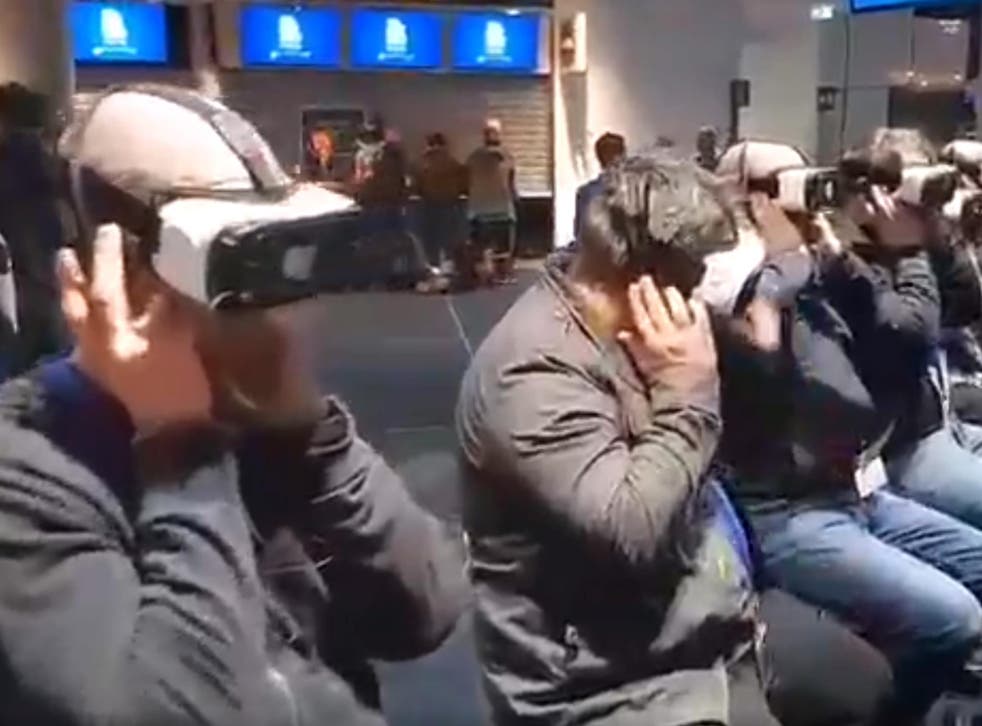 CEOs use VR headsets to experience 'realities' of homelessness
The incident has been widely criticised and described as 'dystopian'
A charity event designed to raise awareness of homelessness has attracted criticism after its organisers attempted to replicate "the realities" faced by homeless people by using virtual reality technology.
A video clip posted to Twitter by CEO Sleepout has been described by viewers as a "homeless simulator", "dystopian" and "out of touch".
It shows a group of CEOs, all of whom have VR headsets strapped to their faces, sitting indoors on a row of chairs.
The caption reads, "Our Sydney CEOs using virtual reality to get a glimpse of the realities faced by the people who experience this everyday."
CEO Sleepout, which has been running in Australia in partnership with St Vincent De Paul Society since 2006, raises money by inviting business leaders to spend a night sleeping outdoors.
Its Twitter account responded to the criticism by saying, "The VR was fully sponsored & only one component of the evening. Donations go directly to Vinnies homeless services."
Indeed, the event also involved participating CEOs spending a night sleeping on cardboard boxes at Sydney Cricket Ground.
CEO Sleepout's website says its events have raised over $5 million so far this year, and the money raised goes towards "funding new projects, assisting with the provision of existing homeless services and allowing program expansions".
Gadget and tech news: In pictures

Show all 25
As interest in VR technology has grown, more and more companies and organisations have tried to embrace it in some way, in order to attract attention.
However, many believe this particular use case was in poor taste and inappropriate.
CEO Sleepout has a 360-degree video called 'While You Were Sleeping' available to view on YouTube, though it isn't clear if this was the clip the CEOs were watching.
According to the Australian Bureau of Statistics, more than 105,000 Australians are homeless.
Join our new commenting forum
Join thought-provoking conversations, follow other Independent readers and see their replies