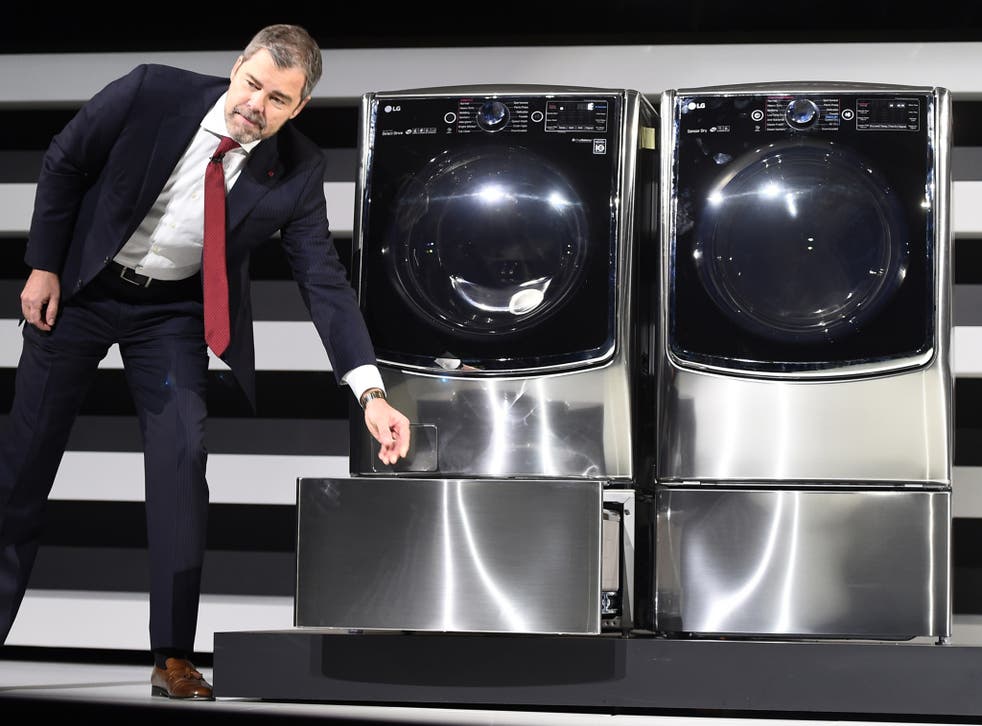 CES 2015: Samsung, LG and Whirlpool announce wifi-enabled washing machines
Wifi connected washing machines can be monitored remotely and ultimately save you money
Andrew Griffin
Tuesday 06 January 2015 18:16 Comments
The smart home has reached your washing machine — and electronics companies are racing to make the wifi connected, multi-featured washer of your dreams.
LG, Samsung and Whirlpool have all announced smart washing machines at this week's Consumer Electronics Show in Las Vegas.
Each has special smart features. LG's headline one is that it has a bottom draw that can allow it to take two loads at once, Samsung's is that it has a built in sink and Whirpool's that it can connect with your thermostat.
The LG Twin Wash features a smaller drawer at the bottom, which can take two separate loads. That means that other washes, such as delicates, can happen at the same time as normal ones.
The washing machine uses HomeChat, LG's smart home platform, to allow its owners to monitor its progress on their smart phone.
The washing machine can do a full wash in 36 minutes, Samsung claims.
And Whirlpool's new washing machine was revealed alongside Nest's announcement that its thermostats and smoke detectors can hook up to yet more home appliances. The whirlpool can be controlled by your thermostat, asking it to launch when it thinks that you've left the house, for example.
That is part of a range of smart features built into the Whirlpool, which can also be monitored remotely using its wifi connection. The washing machine can also time itself to turn on at the most cost-efficient times of day, using electricity during cheaper off peak hours.
Samsung's innovation is called Active Wash, and tied together a top-loading washing machine with a built in sink where you can wash delicates and pre-treat stains. It includes a water jet and specialised surfaces to help out.
Register for free to continue reading
Registration is a free and easy way to support our truly independent journalism
By registering, you will also enjoy limited access to Premium articles, exclusive newsletters, commenting, and virtual events with our leading journalists
Already have an account? sign in
Join our new commenting forum
Join thought-provoking conversations, follow other Independent readers and see their replies