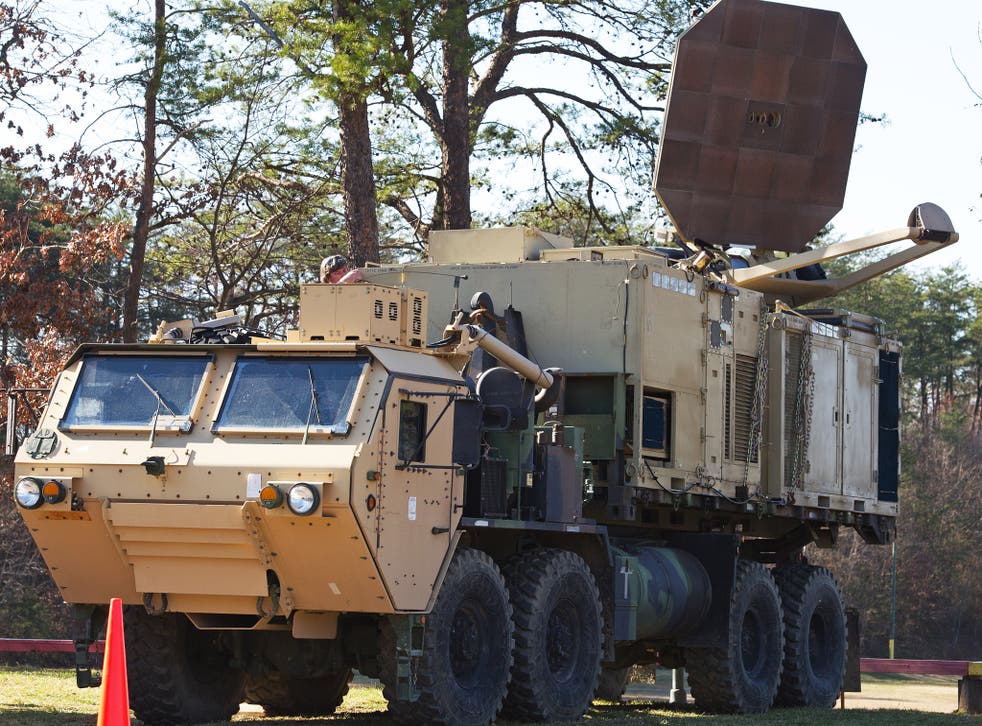 China reveals long-range heat ray gun
Gun is similar to one developed by the US government, which it was forced to pull from service
Andrew Griffin
Monday 15 December 2014 13:27 Comments
China has developed a long-range pain gun that works by shooting microwaves into people's bodies and heating up water under their skin, according to reports, and might plan to fit it onto its ships or for crowd control.
The gun, known as a Poly WB-1, works by projecting a man-sized milimetre beam onto the body, which heats water molecules just under the skin and causes intense pain. The gun is non-lethal and doesn't seem to cause lasting harm — a point the US government tried to make repeatedly amid criticism of a similar weapon it developed, which it demonstrated by shooting a reporter with one.
The intense, non-lasting effects of the gun are part of its appeal to governments, say some commentators. "A nonlethal, non-gruesome weapon empowers militaries to enforce their will without generating the sort of shocking images that provoke condemnation and dissent," wrote Rafi Letzter in Popular Science.
The gun has a range of 80 metres, but with increased power can work over 1 kilometre.
The gun was shown off at the recent Airshow China 2014, according to IHS Jane's, and the country is thought to be working to fit it on ships.
Chinese ships have been actively involved in the country's feuds with Japan, as part of increasing tensions over disputed territory in the South China Sea.
The gun is similar to the US Military's Active Denial System (ADS), which worked on a very similar principle. The system was rumoured in 2004, and used to control riots in Iraq in 2006.
It was then deployed in Afghanistan in 2010 but then recalled after a series of safety and technical issues, including the fact that it took 16 hours to warm up.
Russia is also thought to be developing a similar weapon.
Register for free to continue reading
Registration is a free and easy way to support our truly independent journalism
By registering, you will also enjoy limited access to Premium articles, exclusive newsletters, commenting, and virtual events with our leading journalists
Already have an account? sign in
Join our new commenting forum
Join thought-provoking conversations, follow other Independent readers and see their replies