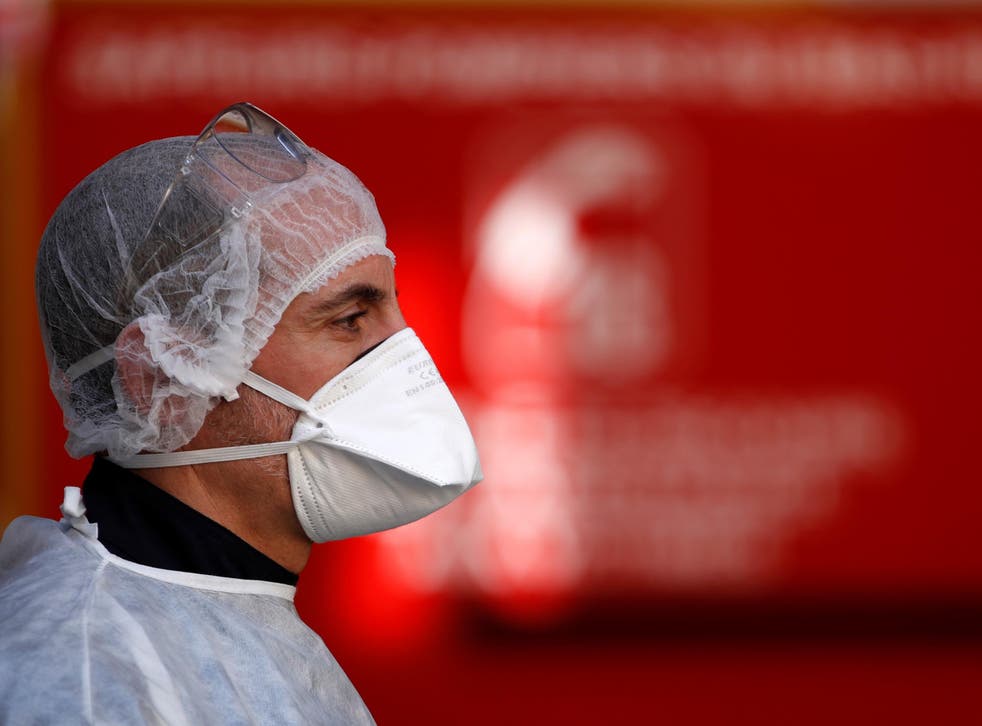 Coronavirus: 'Amazon of Covid-19' app sends face masks and other critical supplies to hospitals within 24 hours
French startup Mirakl delivers 300,000 litres of hand sanitiser and 320,000 face masks and other protective gear in less than a week
An online marketplace has been launched in France to centralise the distribution of critical supplies needed by hospital staff and other key workers on the front lines fighting the coronavirus pandemic.
Paris-based startup Mirakl dubs its StopCovid19.fr platform as the "Amazon for coronavirus supplies" and has provided more than 300,000 litres of hand sanitiser and 320,000 face masks, gloves and other protective gear to healthcare facilities, transport workers and supermarket clerks in less than a week.
With the backing of the French government, Mirakl is able to source the products from manufacturers and deliver them to hospitals and other facilities within 24 hours of the request being made.
The platform is already working with 60 sellers, including cosmetic giants Clinique and Shiseido, and hopes to launch to more countries.
"We are offering this service for free to every government," Adrien Nussenbaum, founder and co-CEO of Mirakl, told The Independent.
"Our people are working diligently to reach out and make them aware of this project. The need is global. We have been in talks with the NHS and hope to be able to help the UK in the same way we've been able to help France."
NHS staff have complained that a lack of protective gear is putting them at risk, with the chairman of the Doctors Association lobbying group revealing that doctors felt like "lambs to the slaughter".
Health secretary Matt Hancock acknowledged "challenges" with the supply chain, saying that he is "determined to ensure the right kit gets to the right hospital, the right ambulance service, the right doctor's surgery, right across the country".
In March the UK government enlisted the help of the Army to manage and offload supplies at NHS facilities.​
Coronavirus culture from rooftops, windows and balconies

Show all 15
There have been nearly 57,000 confirmed cases of coronavirus in France, resulting in more than 4,000 deaths. The UK is following a similar infection rate trajectory to France and currently has close to 30,000 confirmed cases of Covid-19.​
In the US, where cases have now topped 200,000, private companies are being ordered under the Korean War-era Defense Production Act to manufacture products needed to treat patients.
General Motors and Ford are both building tens of thousands of ventilators for hospitals in the US, while Tesla CEO Elon Musk has offered to manufacture and deliver ventilators for free to countries suffering from shortages.
"If Elon Musk wants to help, by all means, let's talk. We are eager to work with any manufacturer wanting to be part of the solution," Mr Nussenbaum said.
"The need is urgent. To any manufacturers or suppliers out there, please get in touch if you think you can help. To those who need help, we have a solid platform in place that's ready to be used."
Co-CEO Philippe Corrot added: "This platform is a testament to the power of collaboration: bringing together tech, government, producers and distributors into one place.
"Most importantly, this platform is a testament to the people who, in times of great need, have come together to do great things."
Join our new commenting forum
Join thought-provoking conversations, follow other Independent readers and see their replies