Internet problems at Cloudflare take down many of world's biggest services, including Discord and cryptocurrency websites
Internet problems at Cloudflare take down many of world's biggest services
Some of the world's biggest websites and services stopped working because of a problem with the infrastructure powering the internet.
Several major websites reported problems with their services, though not all of them were immediately attributed to the problems at Cloudflare. Chat service discord, several cryptocurrency websites and even fitness platform Peloton reported problems with their services.
Several websites usually used for checking whether other services are offline – such as Down Detector and Down For Everyone Or Just Me – were also knocked offline, leaving people without any easy way of checking which services were affected.
The issue appeared to be a problem with internet company Cloudflare, which provides services necessary for those companies' websites to get online and be accessible to their users. Any problem with that underlying infrastructure can instantly take a huge set of websites down.
As such, the Cloudflare issue likely affected vast swathes of the internet.
Gadget and tech news: In pictures

Show all 25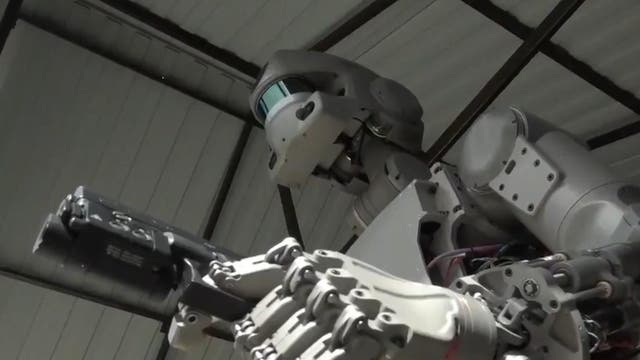 "Aware of major Cloudflare issues impacting us network wide," co-founder and CEO Matthew Prince posted on Twitter. "Team is working on getting to the bottom of what's going on. Will continue to update."
He later said the issue had been found but that websites were still coming back online.
"Appear to have mitigated the issue causing the outage," he wrote. "Traffic restored. Working now to restore all services globally. More details to come as we have them."
A note on Cloudflare's status website gave much the same information.
"Cloudflare has implemented a fix for this issue and is currently monitoring the results," it currently reads. "We will update the status once the issue is resolved."
Join our new commenting forum
Join thought-provoking conversations, follow other Independent readers and see their replies