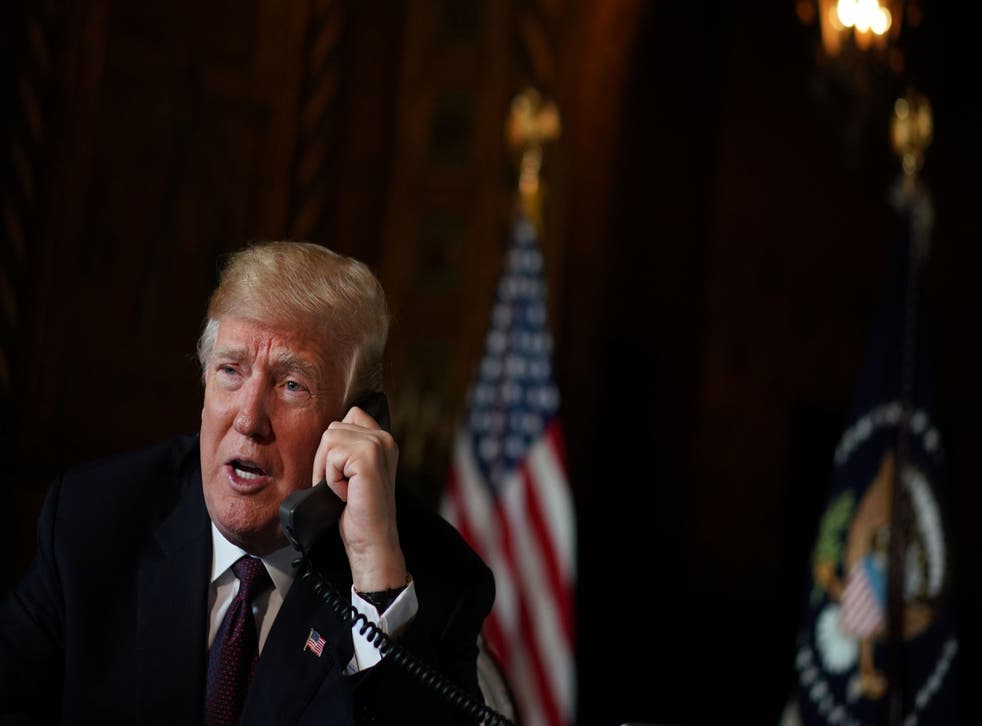 Asking Siri for information about Donald Trump shows explicit image after Wikipedia edit
The vandal involved has now been banned from making edits
Siri doesn't appear to think highly of Donald Trump.
At least the virtual assistant didn't on Thanksgiving, when asking about the president showed an image of a penis instead.
The error seems to be the result of someone editing Mr Trump's Wikipedia page and inserting the image. That meant it pulled through when Siri accessed the article to show more information – showing the explicit picture to the vast number of people who use the voice assistant on their iPhones.
Gadget and tech news: In pictures

Show all 25
Apple uses Wikipedia to answer a vast range of questions when they are put to Siri. That allows it to know about public figures and other notable bits of knowledge, and allows people to ask how old or tall someone is, for instance.
But anyone who wanted to ask how old Donald Trump is over the Thanksgiving holiday was given something they were not expecting at all, when the image appeared.
Donald Trump's Wikipedia page – like those of other controversial public figures – is protected, meaning that it cannot be edited by just anyone. The history of the edits can be seen on the page itself, and the numerous people who made the change have now been banned, an editor told The Verge.
It is far from the first time that Wikipedia has been used to make voice assistants like Siri read out questionable information. Last year, when Burger King ran a campaign that forced people's Google Home assistants to start talking, somebody edited the Whopper's Wikipedia page so that it said the burger contained "cyanide" and is "the worst hamburger product" it has ever made.
And it is not the first time Siri has made an embarrassing mistake in response to questions. Last month, it seemed to be convinced that the Bulgarian national anthem was Despacito – a problem that didn't have quite such a clear explanation, and the reason for which is still unclear.
Join our new commenting forum
Join thought-provoking conversations, follow other Independent readers and see their replies