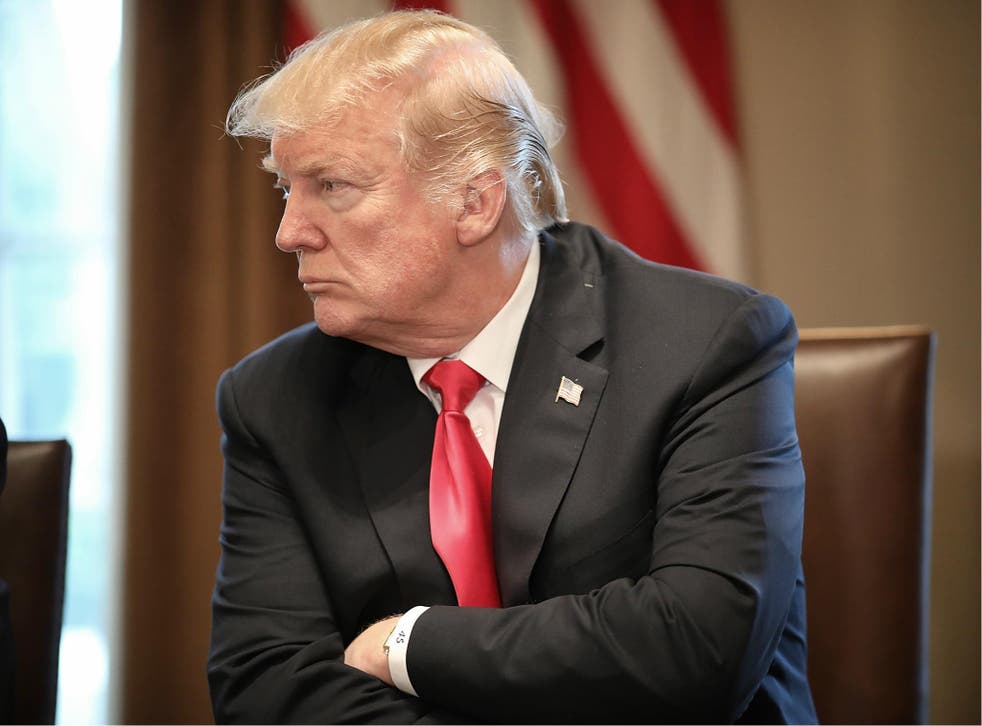 Donald Trump blocking critics on Twitter may violate constitutional right to free speech
Federal judge to rule on whether President silencing online adversaries who attack or mock him breaches First Amendment
A New York federal judge has been tasked with ruling on whether President Donald Trump blocking hostile commentators on Twitter is a violation of their constitutional right to free speech.
Senior Judge Naomi Reice Buchwald, of the US District Court for the Southern District of New York in Manhattan, is currently engaged in a hearing to consider Trump's request that a lawsuit brought against him last July by the Knight First Amendment Institute at Columbia University be dismissed.
US citizens' right to free speech is enshrined in the First Amendment and the President refusing to hear their views, however unfavourable, is fundamentally undemocratic, the institute argues.
Judge Buchwald put it to Trump's lawyer Michael Baer that Twitter was the equivalent of a town hall meeting where political representatives would be unable to pull the plug on a microphone held by an unsympathetic audience member, no matter how unpalatable their views.
"Once it is a public forum, you can't shut somebody up because you don't like what they're saying," she said.
Baer disagreed with her analogy and argued that a closer parallel was the President walking away from a hostile crowd at a public gathering.
"The President has an associational interest in deciding who he's going to spend his time with in that setting," Baer said.
Trump's use of Twitter has been a never-ending source of controversy since his campaign days and the pace has hardly let up since he took office.
From retweeting violent Islamophobic videos by far-right political factions to duelling with North Korean leader Kim Jong-un over who has the larger nuclear button, Trump's use of Twitter has exhausted the world.
He's tanked the share prices of Boeing, Lockheed Martin and Toyota, criticised his own attorney-general, promoted his daughter's clothing line, harangued Saturday Night Live for impersonating him, perplexed one and all with "covfefe" and branded Meryl Streep an "overrated actress".
Donald Trump's least presidential moments so far...

Show all 30
The number of accounts and individuals the President has blocked is vast, including members of the public who have gently chided him, veterans' organisations and outspoken celebrity opponents from Chrissy Teigen to Stephen King.
It is not yet known when Buchwald will make her final ruling on the matter.
Join our new commenting forum
Join thought-provoking conversations, follow other Independent readers and see their replies