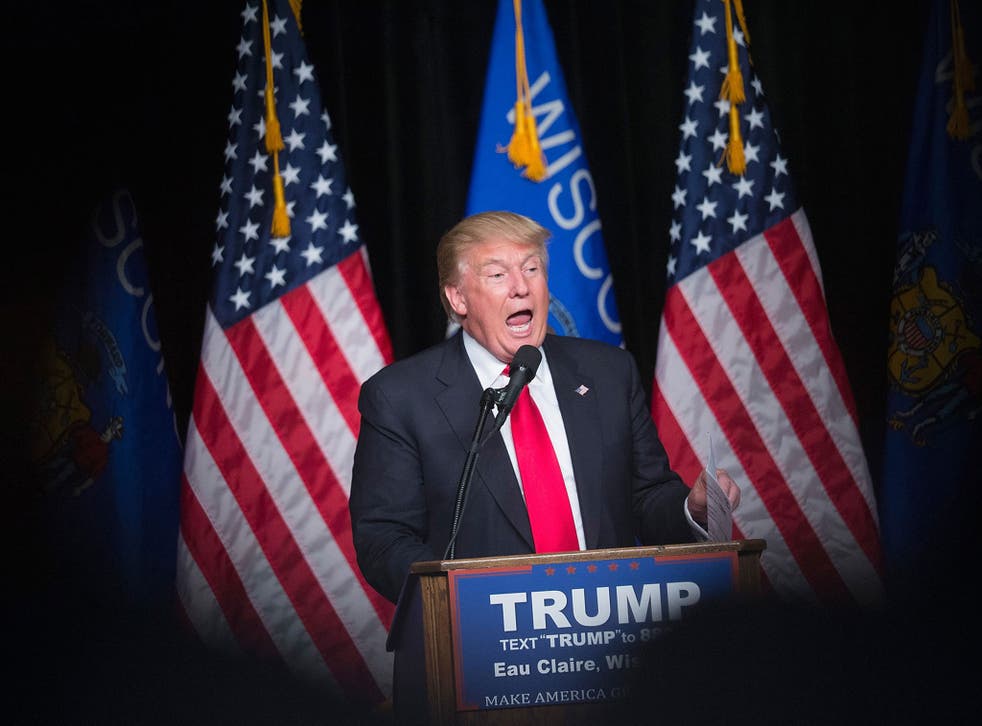 Donald Trump tweets a video likening himself to racist video game overlord, Twitter deletes it
'This Tweet from @realDonaldTrump has been withheld in response to a report from the copyright holder,' the message now reads
Twitter has started removing tweets by Donald Trump.
The Republican Presidential hopeful has had one of his hugely popular posts removed from the service on copyright grounds. It appears to have been removed because the post used the audio from the Mass Effect game, and publisher EA appears to have complained.
Mr Trump had posted the fan-made video with the message "MAKE AMERICA GREAT AGAIN". The soundtrack used the voice of The Illusive Man, a powerful and racist leader who first appeared in Mass Effect 2 and was voiced by Martin Sheen.
Donald Trump's most controversial quotes

Show all 14
When Twitter freezes tweets, they still appear on some platforms but their contents are changed and it is impossible to interact with them. The original tweet is removed and a new message is added reflecting the fact that they have been withheld.
That means that it is still possible to link out to the problematic tweet by Mr Trump, which can be found here. But in its place is a message reading: "This Tweet from @realDonaldTrump has been withheld in response to a report from the copyright holder".
Donald Trump: What are his actual policies?
That is the same wording and process that has been used by Twitter in the past. It was reported last year that the company had started taking down stolen joke tweets on copyright grounds, and the site was using similar wording then.
Join our new commenting forum
Join thought-provoking conversations, follow other Independent readers and see their replies