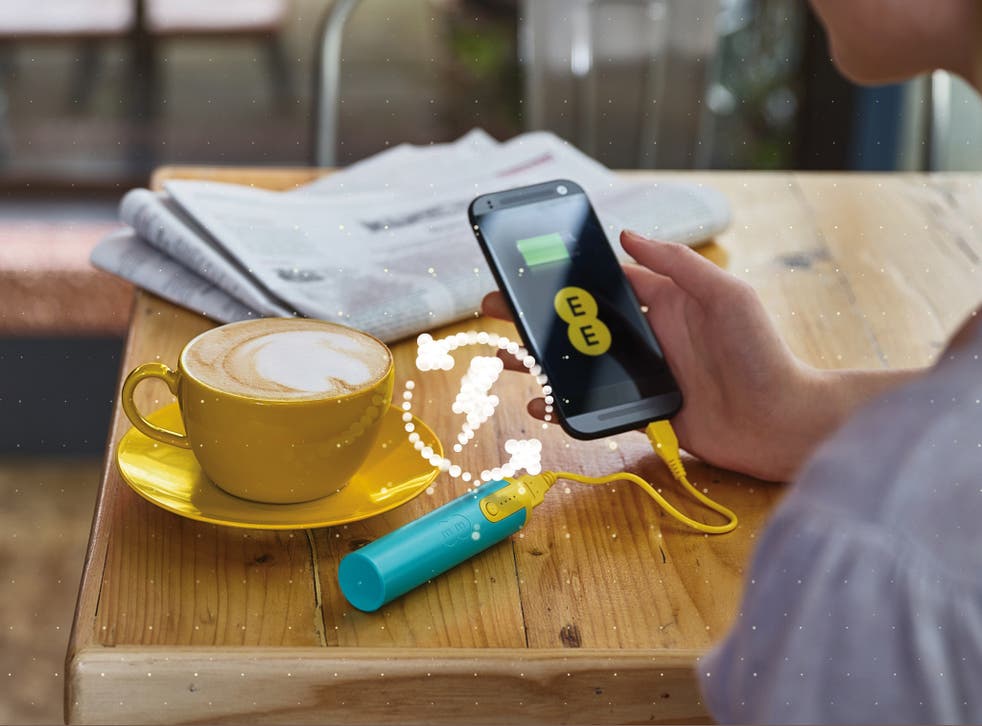 EE Power Bar: high demand means new customers can't join scheme until June
Over one million people signed up for the free phone chargers in the first four days they were available
Demand for EE's free Power Bar chargers was such that new customers won't be able to join the scheme for two months.
The deal offers customers the chance to get a free phone battery by texting their operator, and taking a code that they receive into store. But it has proved so popular that customers will now have to wait until at least June 24 to claim them.
EE received five times more requests for the Power Bars than for any smartphone launch in the UK, according to a post on its community forums, and visits to its stores were up by 300 per cent.
That demand means that users will be advised not to text in until the company has replenished its supplies, which is expected to happen at the end of June. The company said that it was taking a "power pause" to replenish its stock until then.
Customers that have already received their code but didn't make it to a shop will still be able to claim their power packs. And EE has enough chargers to be able to run the in-store swap scheme, which allows customers to trade used power bars for fully-charged ones.
Join our new commenting forum
Join thought-provoking conversations, follow other Independent readers and see their replies