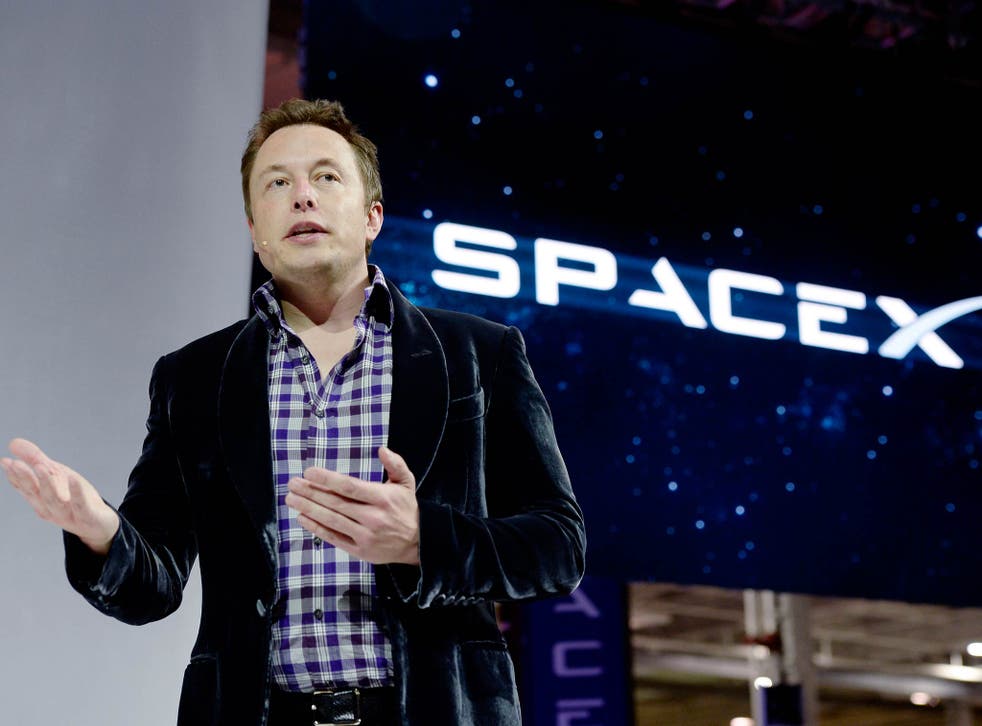 Elon Musk to launch his own Tesla car into space playing David Bowie
Technology magnate previously promised to load 'silliest thing we can imagine' onto new rocket
Tom Barnes
Saturday 02 December 2017 11:29 Comments
Tech entrepreneur Elon Musk has said he plans to send his own Tesla car into orbit around Mars - with David Bowie's Space Oddity playing on the stereo during launch.
The SpaceX chief executive has revealed the company is due to put its first Falcon Heavy rocket into space next month, blasting off from the same Florida launch pad as the Apollo 11 mission.
But he revealed the spacecraft would be carrying an unusual cargo - the billionaire's own Tesla Roadster, manufactured by his other major business interest.
Musk, who has previously stated he wanted to put "the silliest thing we can imagine" on board the Falcon Heavy's maiden voyage, said the car would be playing David Bowie's 1969 hit Space Oddity at launch.
Space X plan to send the ship into orbit around Mars and Musk suggested his Tesla could be floating in deep space for "a billion years" if the experimental rocket does not explode.
"Falcon Heavy to launch next month from Apollo 11 pad at the Cape," he tweeted.
"Guaranteed to be exciting, one way or another."
"Payload will be my midnight cherry Tesla Roadster playing Space Oddity. Destination is Mars orbit. Will be in deep space for a billion years or so if it doesn't blow up on ascent."
The most incredible space images of Earth

Show all 30
Musk's announcement the Falcon Heavy rocket is ready to be tested next month contradicts previous statements by SpaceX that the launch had been pushed back to 2018.
Its first flight was originally scheduled for 2013, but has been repeatedly pushed back in the years since.
Falcon Heavy is a more powerful follow-up to the company's Falcon 9 rocket, which was first tested in 2010 and has since been launched more than 40 times.
Register for free to continue reading
Registration is a free and easy way to support our truly independent journalism
By registering, you will also enjoy limited access to Premium articles, exclusive newsletters, commenting, and virtual events with our leading journalists
Already have an account? sign in
Join our new commenting forum
Join thought-provoking conversations, follow other Independent readers and see their replies