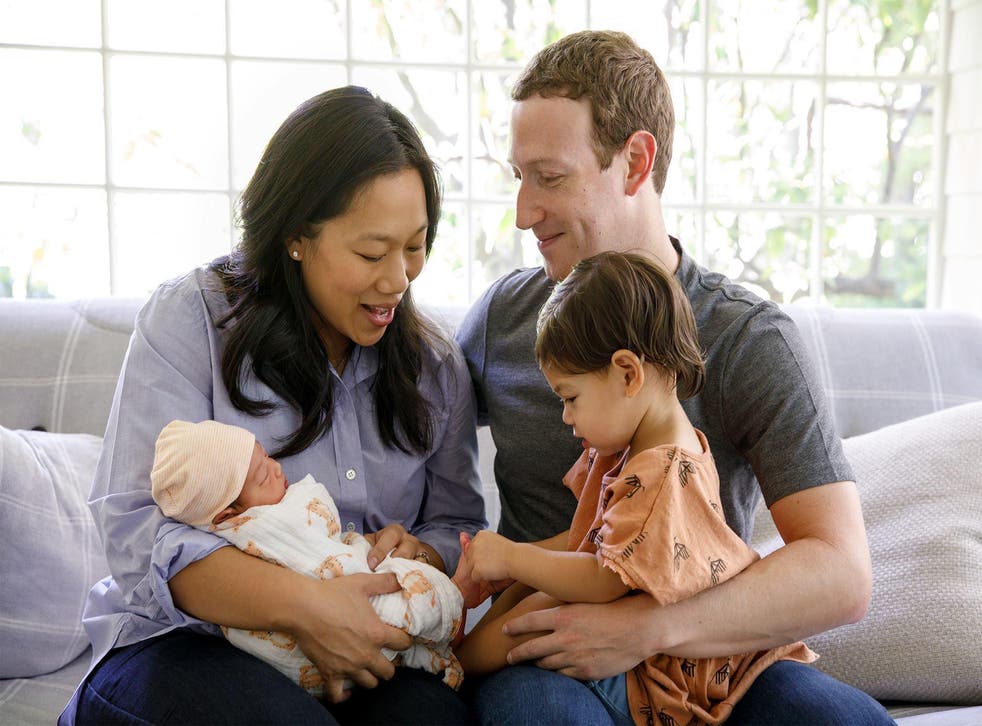 Mark Zuckerberg tells his new daughter to go outside and 'not worry too much about the future'
The Facebook founder didn't make any reference to his social network, and didn't suggest that his daughter should use it
Mark Zuckerberg has told his new daughter to go outside and play – and not that she should go on Facebook.
The founder and billionaire has written a public letter to his new daughter, August, as he and his wife Priscilla Chan announced their new child. The letter was posted on Facebook and focuses on the magic of childhood and the importance of play, and tells his daughter to focus on that.
The post doesn't once mention Facebook, social media or the internet at all. It talks about "worrying about the future" – but doesn't make any specific reference and tells his daughter to ignore those concerns because "you only get to be a child once".
11 useful Facebook features you didn't know existed

Show all 11
Mr Zuckerberg wouldn't be the only tech billionaire to discourage his own children from using the products he helped create. Steve Jobs, for instance, limited the amount of technology that his children could use – an attitude that is pervasive across Silicon Valley.
The Facebook founder and CEO stressed that he hopes his daughter goes outside, rather than doing things inside. And rather than referring to online media, he wrote only about Dr Seuss books.
"You will be busy when you're older, so I hope you take time to smell all the flowers and put all the leaves you want in your bucket now," the post reads. "I hope you read your favourite Dr Seuss books so many times you start inventing your own stories about the Vipper of Vipp. I hope you ride the carousel with Max until you've tamed every colour horse. I hope you run as many laps around our living room and yard as you want. And then I hope you take a lot of naps. I hope you're a great sleeper. And I hope even in your dreams you can feel how much we love you.
"Childhood is magical. You only get to be a child once, so don't spend it worrying too much about the future. You've got us for that, and we'll do everything we possibly can to make sure the world is a better place for you and all children in your generation."
Mr Zuckerberg had written a similar letter to his daughter Max, when she was born in 2015. That letter focused on "the world we hoped she and now you will grow up in – a world with better education, fewer diseases, stronger communities, and greater equality".
But he wrote that this time he and Ms Chan "want to talk about childhood". "The world can be a serious place," he posted. "That's why it's important to make time to go outside and play."
Join our new commenting forum
Join thought-provoking conversations, follow other Independent readers and see their replies