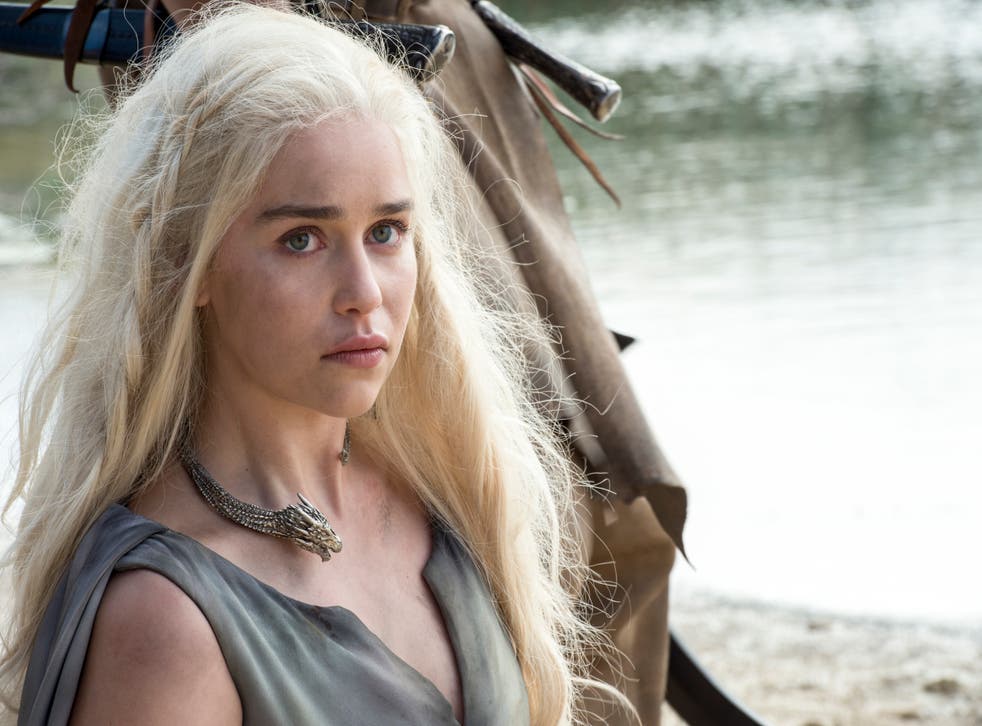 Game of Thrones: how to get spoilers off Facebook, Twitter and rest of social media
Your social networks are about to get much less annoying
Andrew Griffin
Monday 25 April 2016 08:25 Comments
Game of Thrones has started. But not for everyone, just yet.
Facebook and Twitter are filling up spoilers, accidental or intentional, and there might seem to be no way to stop it. But there is: with just a few tweaks and extensions, you can banish all Game of Thrones discussion until you are ready to read it.
Here's how to do it, on Facebook, Twitter and Gmail.
Picking out the right keywords is the all important thing. There are a bunch of obvious things to mute: "Game of Thrones", "GoT", the name of the main characters and so on.
Game of Thrones season 6 world premiere

Show all 30
Once you've chosen what you don't want to hear about, here's how to get rid of it:
Everything
Maybe the quickest and easiest way is to download the GameofSpoils Chrome extension, which has all of the keywords built into it and will look to ban everything from your internet browsing. It seems to work well - though it will only work on Chrome, and on the desktop.
Facebook
Facebook doesn't let you mute words from your feed from within the site itself, so you have to download an extension. Social Fixer is one of those — and its home page has versions for most important browsers.
When it's installed, you can use its filter tools to cut down any annoying keywords or people you don't want to see. It also fixed another bunch of annoying things that Facebook does, like making the navigation slightly more useful.
If you manage a page, you can go to the settings and add any specific words to the "Moderation Blocklist". That'll keep them from being used in comments and posts.
Twitter
If you're using Tweetdeck — or other, third-party tools like Tweetbot — it's relatively easy to get rid of those annoying words. Just head to Tweetdeck, open up your settings page, and choose "Mute".
From there, you can choose any particular words to mute. And it isn't just limited to words: you can also mute specific users or apps.
If you're not on Tweetdeck, it's more difficult. On the Twitter website, you'll need to download an extension like Open Tweet Filter, which cuts out certain words that you can choose.
There doesn't seem to be any way to mute specific words on the Twitter app. But you can mute people — clicking onto their profile and then selecting the cog in the top right hand corner lets you mute, block or report a user that's being annoying.
Game of Thrones Season 6 Final Trailer
Gmail
It's probably less likely (or at least more mean) that you want to ignore whole emails from people about the Tube strike or anything else. (Though, again, be careful that you don't get rid of anything important from Transport for London, which sends out updates about what lines are affected and any changes to the Tube strike plans.)
But if you want to cut out an annoying word or email chain — full of people who did get tickets when you didn't, perhaps — then you can do that in Gmail too.
Selecting the 'More' button on any email gives you the option to 'Mute', which will keep you from seeing further messages from that conversation in your inbox. Those messages will still come through, but will be sent straight into the archive — so you can still find it out using the search bar.
You can also mute more selectively using Google's filters. They allow you to choose from a range of specific things — selected phrases, or senders, for instance — and either send them straight to the bin, to the archive, or reply with automatic replies.
Register for free to continue reading
Registration is a free and easy way to support our truly independent journalism
By registering, you will also enjoy limited access to Premium articles, exclusive newsletters, commenting, and virtual events with our leading journalists
Already have an account? sign in
Join our new commenting forum
Join thought-provoking conversations, follow other Independent readers and see their replies