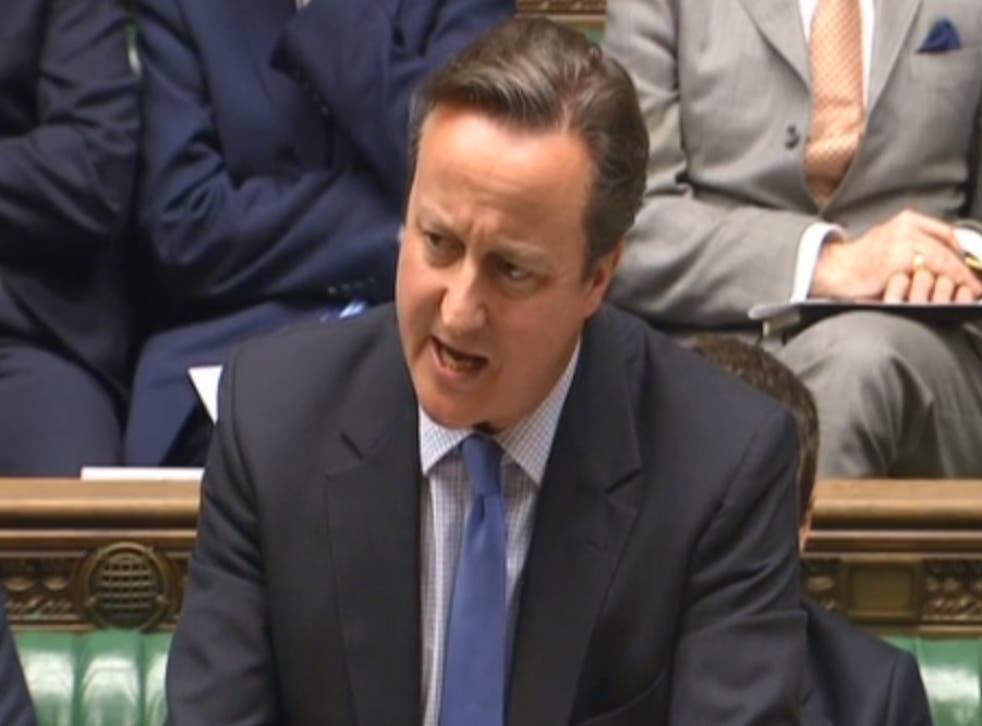 Facebook users reporting David Cameron's Syria air strikes post as a 'credible threat of violence'
The site appears to be rejecting the reports, despite its community standards specifically focusing on 'threats to people living in violent and unstable regions'
Andrew Griffin
Friday 04 December 2015 14:42 Comments
Facebook users are reporting David Cameron's post about the air strikes on Syria, but the site doesn't appear to be taking it down.
The night that Parliament voted to bomb Syria, Cameron posted: "I believe the House has taken the right decision to keep the UK safe - military action in Syria as one part of a broader strategy."
Just minutes later, a Facebook user called Toby Goodwin said that he had "reported David Cameron's Facebook page for being a 'credible threat of violence'". The post had received 14,000 likes at the time of writing and is now the top comment beneath Cameron's original post.
The response seems to be gaining popularity across social media, with many users recommending that people on Facebook head to the post and report it.
Reporting a post is done by clicking the small arrow in the top right corner of any post. Clicking "I don't like this post" brings up a menu with the option "I think it shouldn't be on Facebook" — from there, users can click that it is "threatening, violent or suicidal" and then marking it as a "credible threat of violence".
British jets prepare for air strikes in Syria

Show all 10
Facebook appears to be rejecting the reports, arguing that the post "hasn't been removed because we found that it doesn't go against the Facebook Community Standards", according to a screenshot posted by one of the users who had reported it.
The relevant part of Facebook's community standards says that it will remove threats.
"We carefully review reports of threatening language to identify serious threats of harm to public and personal safety," Facebook's community standards read. "We remove credible threats of physical harm to individuals. We also remove specific threats of theft, vandalism, or other financial harm.
"We may consider things like a person's physical location or public visibility in determining whether a threat is credible. We may assume credibility of any threats to people living in violent and unstable regions."
Register for free to continue reading
Registration is a free and easy way to support our truly independent journalism
By registering, you will also enjoy limited access to Premium articles, exclusive newsletters, commenting, and virtual events with our leading journalists
Already have an account? sign in
Join our new commenting forum
Join thought-provoking conversations, follow other Independent readers and see their replies