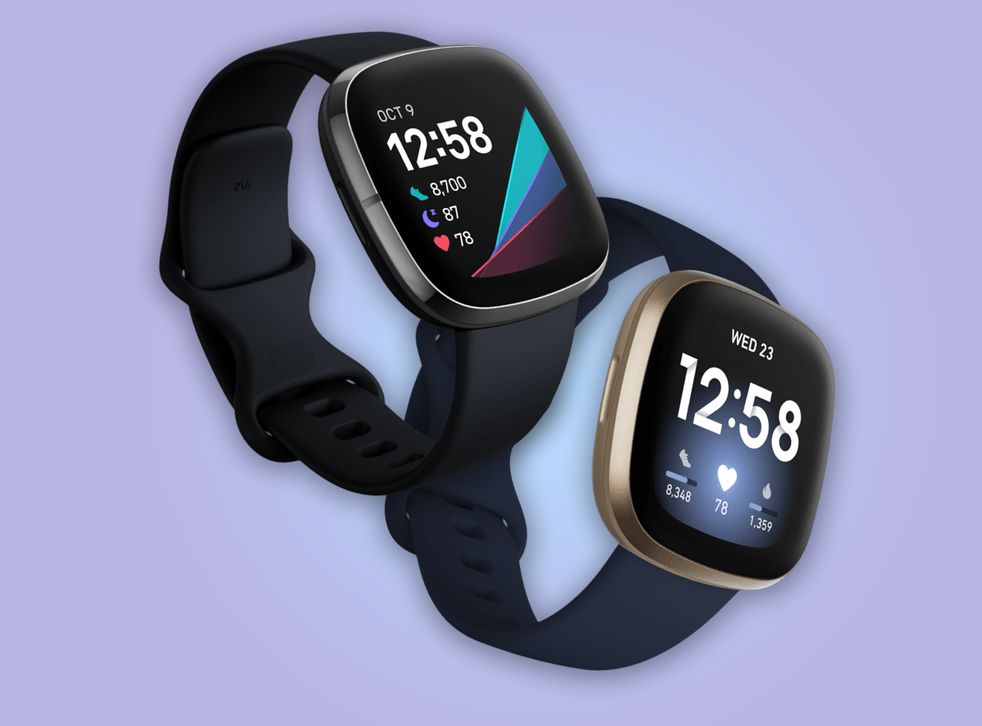 Fitbit launches new smartwatch that measures your skin to reduce stress
The Sense and the Versa 3 will launch next month, but are available to pre-order now
Adam Smith
Tuesday 25 August 2020 15:33 Comments
Fitbit has announced two new smartwatches: the Versa 3, an update to the Versa 2, and the Sense, the company's most expensive device to date.
The Sense, the company's new flagship device, has more advanced features compared to previous iterations.
Its headline feature is stress management, using an electrodermal activity (EDA) sensor to measure the conductivity of your skin which can be affected by your sweat gland.
The EDA scan is done by covering the Sense with the wearer's palm – similar to silencing an Apple Watch – while subscribers to Fitbit's Premium tier will also get metrics on exertion balance, responsiveness, as well as their sleep patterns.
Another sensor on the smartwatch tracks your skin temperature, which can be an early sign of illness and could also be used by people who menstruate to track their cycles.
The Sense will try and use this data to "understand your stress, reflect on your mood and make time for mindfulness" according to the company's website.
It is also Fitbit's first smartwatch to feature an electrocardiogram (ECG) sensor to track users' heart rates, but that feature wll not be available at launch as it still requires approval from the Food and Drug Administration (FDA) in the United States.
For the moment, that puts it one step behind the recently released Samsung Galaxy Watch 3 and the Apple Watch Series 5.
Aside from the flagship's new features, the Sense and the Versa 3 have many similarities. Both feature AMOLED screens, which can be set to be always-on-display and aware of ambient light to automatically change brightness, as well as GPS tracking and NFC support for contactless payments. The previous Versa 2 did not have GPS tracking.
Both smartwatches are also water resistant – up to 50 meters – and have six days of battery life. If you have connected the smartwatch to your Android phone, you can also use the built-in microphones and speakers.
On the software side, Fitbit is adding greater voice assistant support. Previously, only Amazon's Alexa was available, but following Google's purchase of Fitbit for $2.1bn, Google Assistant is now coming to both devices – although not until the end of the year.
During the coronavirus pandemic, Fitbit is hoping to use the data from its users to research a way to stop the spread of COVID-19.
The Versa 3 is priced at £199.99 or $299, while the Sense costs $299 or $329. They are available to pre-order now, with shipping to begin next month.
Register for free to continue reading
Registration is a free and easy way to support our truly independent journalism
By registering, you will also enjoy limited access to Premium articles, exclusive newsletters, commenting, and virtual events with our leading journalists
Already have an account? sign in
Join our new commenting forum
Join thought-provoking conversations, follow other Independent readers and see their replies