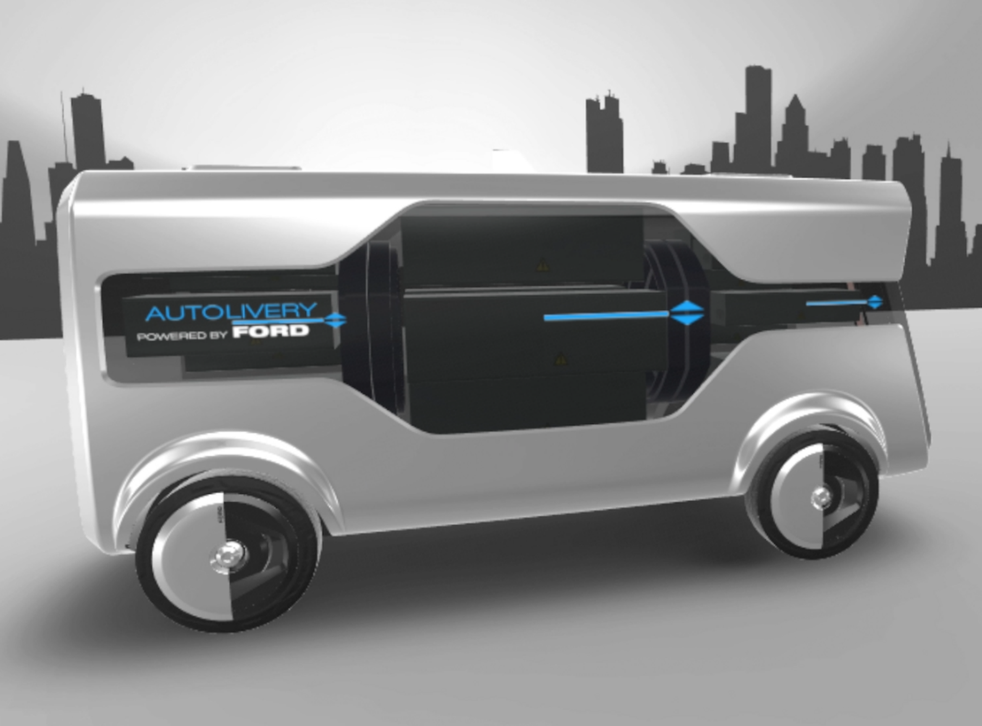 Ford wants drones to join forces with self-driving vans for faster deliveries
'The pressure to solve this challenge is expected to increase globally in coming years'
Ford has revealed its 'Autolivery' concept for what it calls the 'city of tomorrow', and envisions a future in which packages are delivered to houses by self-driving vans and drones.
The motoring firm believes the system would streamline the delivery process, as the vans would be capable of transporting a large number of goods to an area, while the aircraft would be responsible for completing the final leg of the journey.
Drones are both speedier than humans and capable of accessing destinations that cars can't, such as flats in tower blocks or venues without parking spaces.
"Widely considered the most challenging part of the goods delivery process to automate, many companies are working on how to solve the complexity of delivering packages the last 15 metres, or from kerb to door," said Ford.
Gadget and tech news: In pictures

Show all 25
"The pressure to solve this challenge is expected to increase globally in coming years with GDP growth and a rise in local deliveries due to online sales."
The idea was developed by Ford designers Euishik Bang, James Kuo and Chelsia Lau.
"It's all about making life in the city easier," said Mr Bang. "The possibility of harnessing autonomous and electric vehicle technology with drones to quickly and easily send and deliver parcels could help to make life better for everyone."
Ford has only been able to demonstrate Autolivery as a concept in virtual reality so far, but UPS has already completed a delivery using a drone and a vehicle.
The delivery company used a lorry-mounted octocopter to dispatch a package to a blueberry farm in the US, though the van used a human driver and current FAA regulations meant the drone had to piloted.
Ford believes that electric vehicles will outnumber petrol-powered vehicles within the next 15 years, and plans to roll out a "fully autonomous" SAE level 4-capable vehicle for commercial application in mobility services such as ride-sharing or deliveries in 2021.
Join our new commenting forum
Join thought-provoking conversations, follow other Independent readers and see their replies