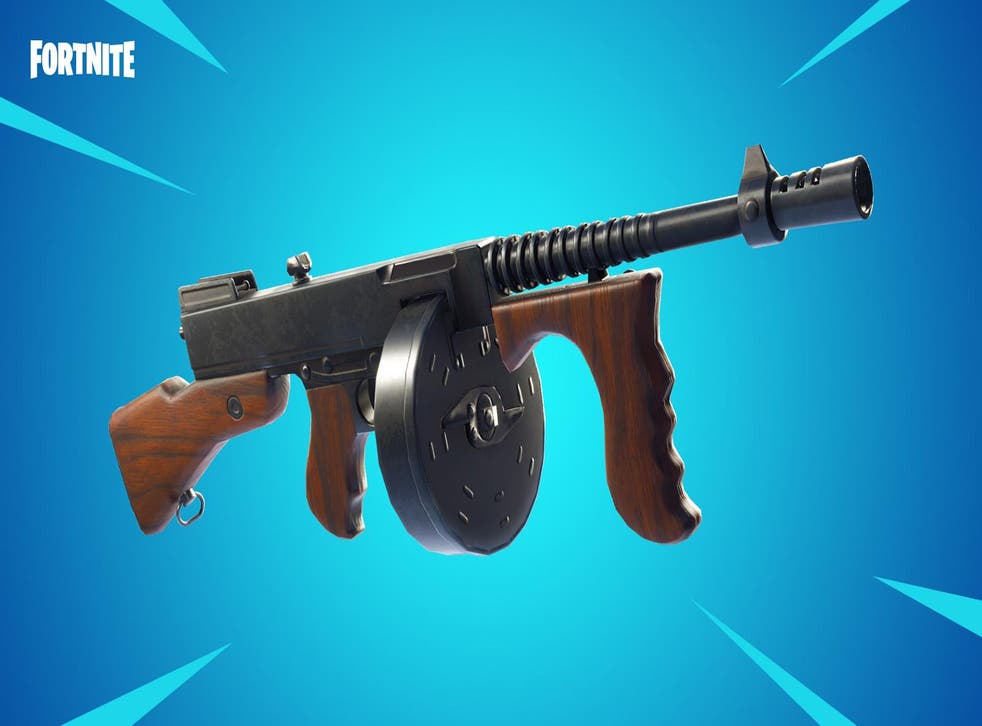 Fortnite Battle Royale: Drum Gun banned for being too powerful
The weapon's removal comes just over a week ahead of the game's Season 6 release date
Anthony Cuthbertson
Wednesday 12 September 2018 09:03 Comments
Just two months after it was released on Fortnite: Battle Royale, Epic Games has retired the ultra-effective Drum Gun.
The weapon had proved controversial among some players of the popular game, who argued that its 50-round capacity meant that whoever had the gun had an unfair advantage.
The Drum Gun joins a list of other "vaulted" weapons, which includes the temporary removal of guided missiles. Epic Games eventually brought back the guided missiles after modifying them.
The gun's removal comes just over a week before the anticipated release date for Season 6, which has been tipped for Thursday 20 September.
Epic Games has not officially announced the new season, though they typically come one week after the current season's Week 10 challenges have been revealed.
The upcoming season has been preceded by a mystery surrounding a giant purple cube, which appeared in a lightning storm in August and has been moving around the Fortnite map at periodic intervals ever since.
Players have been sharing their theories about the cube's meaning across social media, with some suggesting that the box is heading in the direction of Loot Lake and will reveal its true purpose as soon as Season 6 begins.
Register for free to continue reading
Registration is a free and easy way to support our truly independent journalism
By registering, you will also enjoy limited access to Premium articles, exclusive newsletters, commenting, and virtual events with our leading journalists
Already have an account? sign in
Join our new commenting forum
Join thought-provoking conversations, follow other Independent readers and see their replies