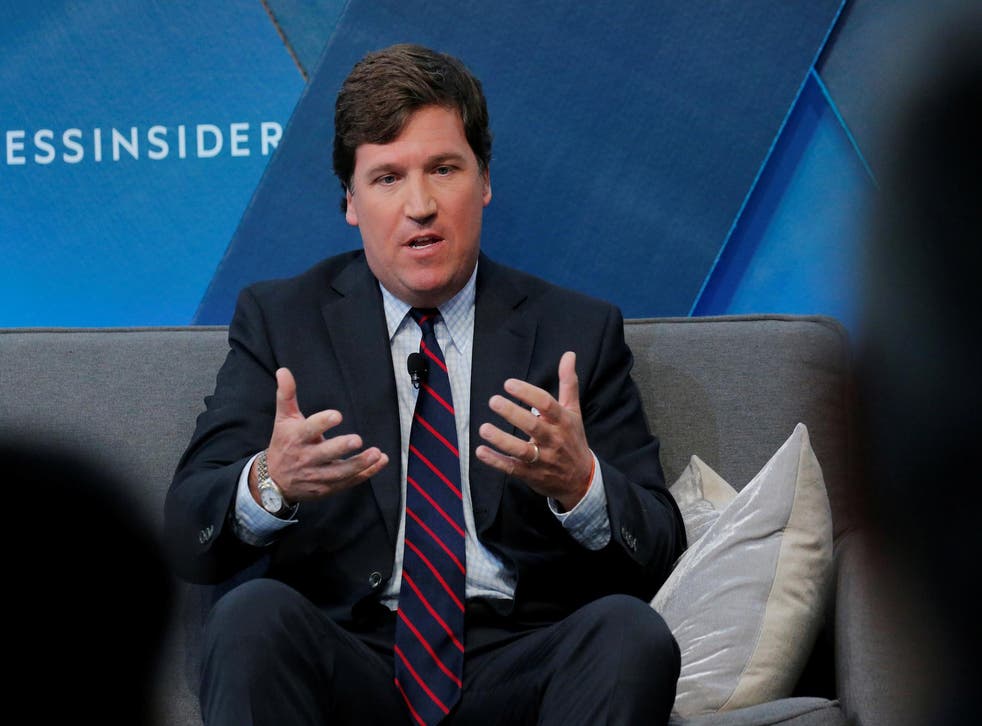 Fox News Twitter accounts stop posting after protest against presenter Tucker Carlson
Fox News has completely stopped posting on Twitter, apparently because of a disagreement with the company.
The station's usually prolific account, which has nearly 20 million followers, hasn't tweeted in days.
The station has not offered a public explanation of the blackout but numerous reports suggested it was the consequence of a falling out between Fox News and Twitter. The outage came shortly after protestors went to presenter Tucker Carlson's house, after posting his address online – which the network appears to believe was taken down too slowly.
Now Fox News' main account hasn't posted since last week, when it posted a breaking news story about the Trump administration being overruled in court on DACA, the US immigration policy that protects children.
The boycott appears to extend to all of Fox News' official Twitter accounts. Its smaller accounts – such as Fox Business and Fox News Politics, both of which have substantial followings of their own – have also been silent in recent days.
Fox News has a vast following across its many accounts, often ranking as one of the most popular social media publishers in the world. The main account has sent an average of 100 tweets since it first joined in March 2007.
The station is continuing to post on Facebook, where it has continued to regularly share stories. The site responded quickly after being alerted to the fact that Mr Carlson's address had been shared online, according to Tribune Media's manager of content strategy Scott Gustin, who said he had spoken to someone inside the company.
The decision to stop tweeting had come "from the highest level" of the company, wrote Mr Gustin on Twitter. It would stay silent until Twitter removed the tweets and apologised, he said.
Fox News has not addressed the boycott publicly, and has not yet replied to an email from The Independent requesting further information about the blackout.
Join our new commenting forum
Join thought-provoking conversations, follow other Independent readers and see their replies