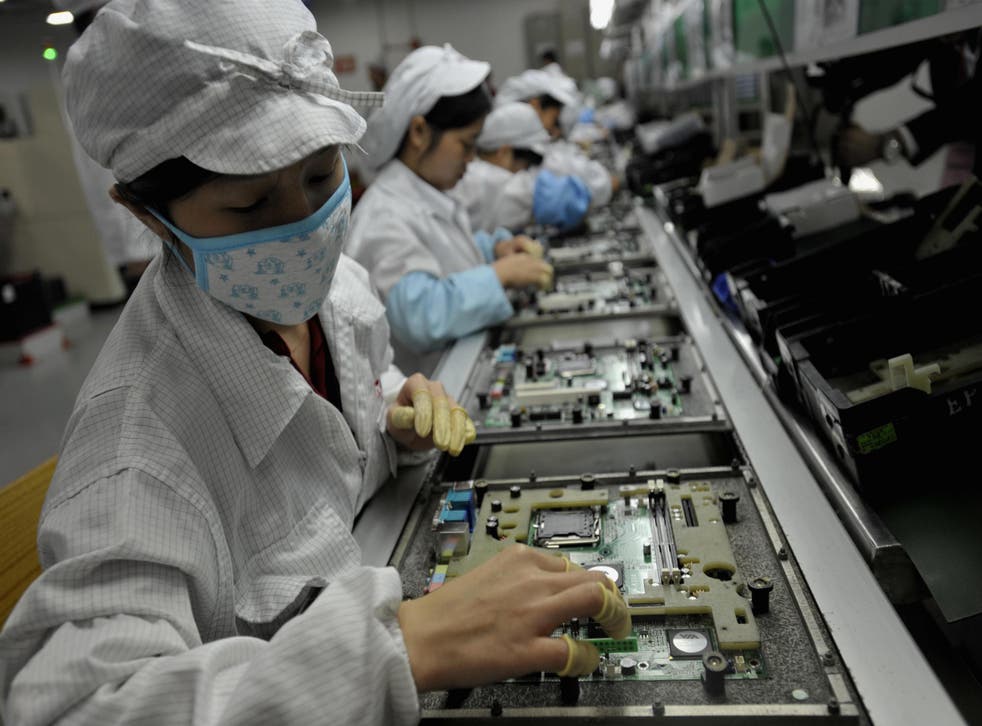 Apple supplier Foxconn replaces 60,000 workers with robots at China factory
Employee numbers at the Foxconn factory in Kunshan were slashed from 110,000 to 50,000
60,000 workers at Apple supplier Foxconn have been replaced with robots, according to reports.
The figure comes from a local government official, who said employee numbers at one of Foxconn's factories in Kunshan, near Shanghai, have been drastically slashed in recent months.
Foxconn is headquartered in Taiwan, but has 12 factories in China, where it produces popular devices like the iPhone and iPad, along with a number of others.
The official told the South China Morning Post: "The Foxconn factory has reduced its employee strength from 110,000 to 50,000, thanks to the introduction of robots. It has tasted success in reduction of labour costs."
"More companies are likely to follow suit," the official added.
As the paper notes, this doesn't bode well for Kunshan's 2.5 million residents, most of whom are migrant workers who moved to the city to take jobs in its numerous electronics factories.
While the number of workers displaced by robots is huge, Foxconn denies that the change will result in long-term job losses.
Meet the robots - the strange creations of Boston Dynamics

Show all 6
In a statement to the BBC, the company says the robots have only taken over the most repetitive tasks, so human workers can be trained to focus on "higher value-added elements in the manufacturing process," like research and development and quality control.
A Foxconn spokesperson said: "We will continue to harness automation and manpower in our manufacturing operations, and we expect to maintain our significant workforce in China."
Currently, robots tend to replace humans in manual, repetitive jobs like those at Foxconn. However, as technology improves, other professions could be at risk of automation.
According to a 2015 Bank of England report, 15 million jobs in the UK are at risk of being taken over by robots in the next few decades.
The robot threat has led to some academics and policymakers to call for the introduction of a universal basic income, which would counter the threat to livelihoods posed by automation.
Join our new commenting forum
Join thought-provoking conversations, follow other Independent readers and see their replies