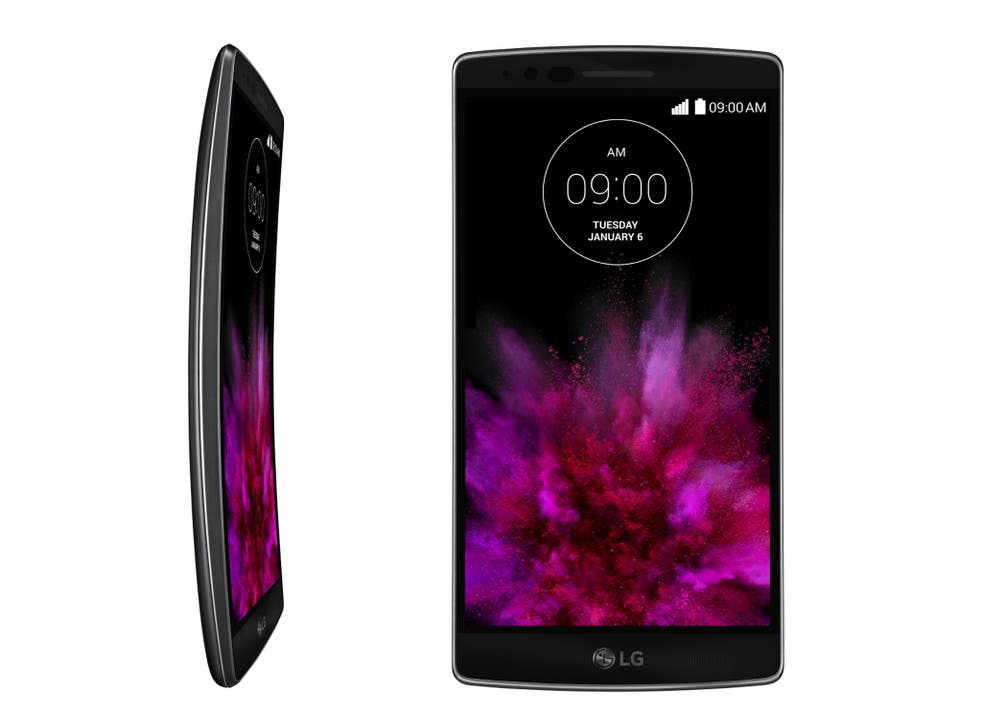 G Flex 2: LG announces curved smartphone
Phone will be available in the UK in February
Andrew Griffin
Tuesday 06 January 2015 15:59 Comments
LG has announced its G Flex 2, a curved smartphone that it hopes can improve on the problems of its first model.
It revealed the updated phone at the Consumer Electronics Show that in Las Vegas this week.
The original G Flex's bendy body was initially received with excitement — but that faded a little when people had a look at the low-res screen and the sub-par hardware.
The curves are "far more than looks" according to the company.
LG claims that the phone's curves are also ergonomically better, bringing the microphone closer to the mouth to make it sound better and improving the experience of watching videos on the phone. The LG Flex 2's curves also make it easier to grip and put into your pocket, according to the company.
The new phone's screen is shrunk slightly — a 5.5-inch display rather than 6-inch — but has increased its resolution to 1080p. It also has a much faster processor, powered by the 64-bit Snapdragon 810.
It has a much better cameras, capturing 13 megapixels out of the back and using LG's fast-focusing technology.
It features the same "self-healing back" as the first phone, which LG says keeps the phone looking new even as it picks up the nicks and scratches of daily use.
The phone will be introduced in the UK in February. It will first be released in Korea, before being rolled out to international markets.
Register for free to continue reading
Registration is a free and easy way to support our truly independent journalism
By registering, you will also enjoy limited access to Premium articles, exclusive newsletters, commenting, and virtual events with our leading journalists
Already have an account? sign in
Join our new commenting forum
Join thought-provoking conversations, follow other Independent readers and see their replies