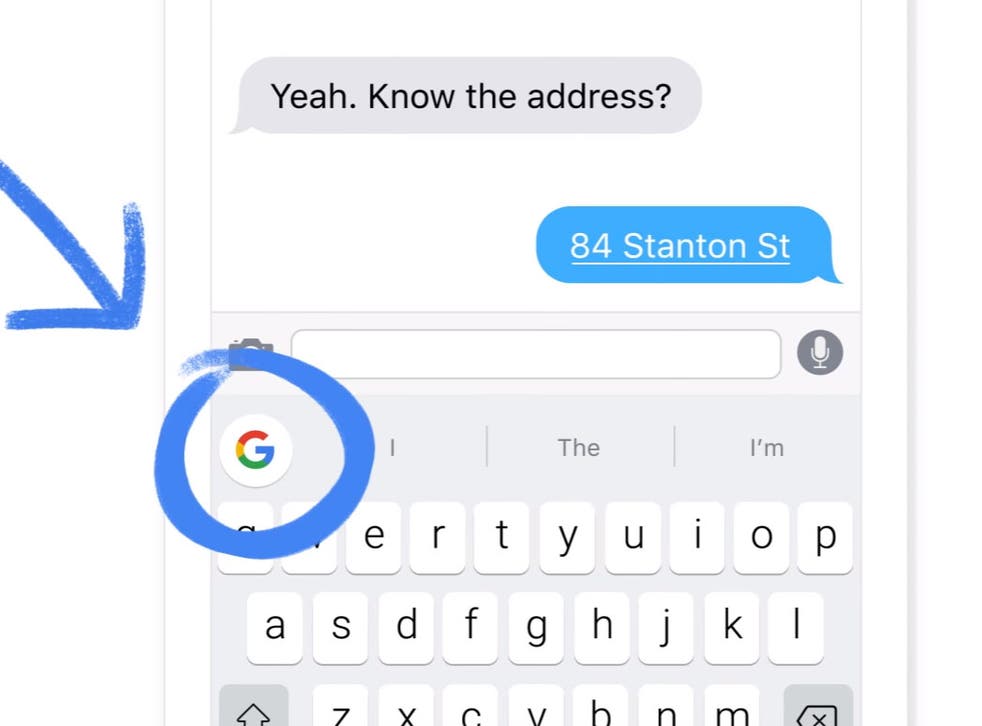 Google releases Gboard, a new iPhone keyboard with a built-in search button
Google's simple new app adds a number of search features to your keyboard
Google has finally unveiled its new iPhone keyboard.
Gboard, as the new app is known, is intended to be a complete replacement for the stock Apple keyboard you've probably been using since you got your iPhone.
The keyboard's killer feature is a Google search button, which sits unobtrusively in the top-left.

If you're texting with a friend about meeting at the pub and they ask for the address, you used to have to leave the messaging app, open your browser, search for the pub, copy the address or the URL and switch back to the messenger to paste it in.
Gboard gets rid of these kinds of headaches by letting you do Google searches within the keyboard.
When you press the search button, a small Google window takes the place of the keys, where you can search for anything and send it to a friend with a single tap.
It's a simple idea, but a fairly smart one. The keyboard makes emojis much easier to find as well. Rather than scrolling through pages of icons to find that one obscure emoji, you can simply search for 'dancing' or 'smiling pile of poo' to get it straight away.
Naturally, it's also got a built-in GIF search engine, and 'glide typing', which lets you swipe your finger across the keys to type words in a single movement.
The English version of Gboard is available now for iOS, although only in the US. Expect it to open up to more languages and regions (and possibly Android phones) soon.
Join our new commenting forum
Join thought-provoking conversations, follow other Independent readers and see their replies