Boris Johnson says politicians who lie should be made to go on their knees through House of Commons
General election: Almost every Tory ad dishonest, compared with none of Labour's, research finds
Most people believe politicians should be legally required to be accurate in ads
Almost every Conservative Party advert analysed during a period of the election campaign was found to be misleading, compared with none of Labour's, research has found.
Some 88 per cent of the most widely circulated Tory ads during the first four days of December included inaccurate claims, according to disinformation tracking organisation First Draft.
The ads included false claims about the NHS and income tax, as well as the Labour Party and its plans, it said.
Many of those ads – such as the misleadingly edited video of the shadow Brexit secretary, Keir Starmer – would be banned if they were commercial advertising, noted the non-partisan Coalition for Reform in Political Advertising (CRPA) in a new report.
Its research was conducted over a longer period than First Draft's and found some Labour ads that it said were misleading, including a reference to an increase in the cost of drugs that the fact-checking organisation said was based on a "fairly extreme scenario".
General election: On the campaign trail

Show all 114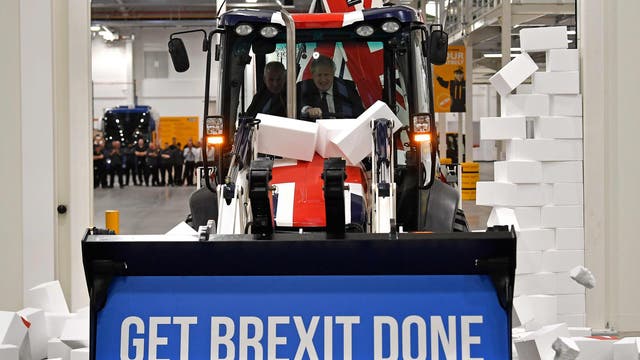 The organisation called on politicians to be legally required to be accurate in their ads, a proposal supported by 87 per cent of the British public.
"For the life of me I cannot understand why political ads are not subject to fact checking - like all other advertising!" wrote TV presenter Alexis Conran in response to the report. "Looks like we care more about being lied to when buying face cream than when we are electing a new government!"
The new findings come as the Conservatives have dramatically stepped up their spending on Facebook ads: the party has spent hundreds of thousands of pounds alone for ads on the site through the election period.
First Draft's analysis looked at 6,749 ads that the Tories posted to Facebook in early December.
Most of them – some 5,132 ads – pushed a claim about the Conservatives building "40 new hospitals". That claim has been comprehensively debunked by a wide range of independent fact-checking organisations, who have pointed out that the party has in fact promised to build six hospitals.
Other, less widespread ads included the claim that the Conservatives will create jobs for 50,000 more nurses. That was pushed in 544 ads and has also been widely dismissed: the number includes 20,000 nurses who are actually already counted in official figures.
The ads included false claims about funding the NHS, and about Jeremy Corbyn and the Labour Party's spending plans. The Tories were also found to be pushing bogus historical claims, with 219 ads falsely claiming that people had saved £1,205 a year because of government tax cuts. Many of the ads contained numerous references to false claims.
Not all of the misleading Conservative ads included the false claim in the post itself, First Draft pointed out. Some of them sent interested users to webpages that included the false claims.
Conservative figures including Michael Gove have said they are not aware of such misleading advertising.
The Labour MP David Lammy said the figures showed that the Conservative party has become a "shameless disinformation machine".
While some Labour claims on the campaign trail have been debunked, First Draft said that it had "not been able to find misleading claims in Facebook adverts from the Labour Party", noting that it had spent significantly less on Facebook advertising overall than the Conservatives and Liberal Democrats.
Join our new commenting forum
Join thought-provoking conversations, follow other Independent readers and see their replies