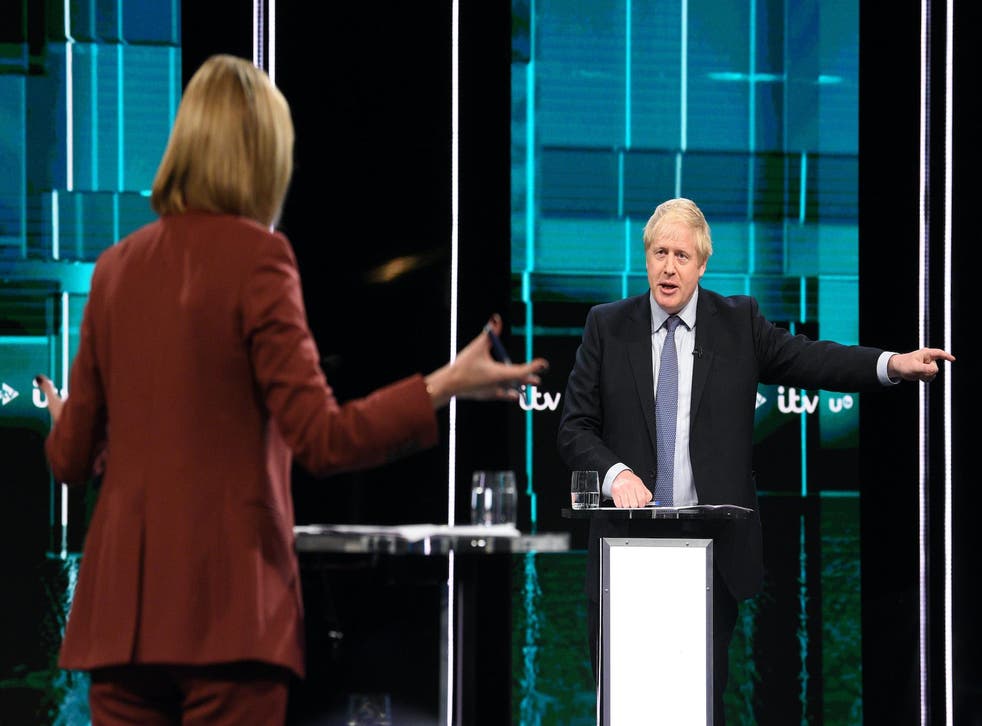 Twitter says it will 'take decisive action' in future after Tories create fake fact-checking account
'Misleading' account has been attacked as 'dystopian'
Twitter says that the Tories broke its rules by attempting to "mislead people" with a fake fact-checking account, and that the party will be punished if it happens again.
During the general election debate between Boris Johnson and Jeremy Corbyn, an official Twitter account run by the Conservatives changed its name to "FactCheckUK" and claimed to be a fact-checking organisation while continuing to post Tory propaganda.
Because of the way Twitter works, the account looked not only genuine but as if it had been verified by Twitter. The fact the account was actually run by the party was not made very clear either in the posts or on the account itself.
While the Conservatives have been criticised over the way it used the account, critics have also questioned why Twitter allowed it to be used for misleading purposes.
Now the company says any similar use of Twitter in the future will be met with "decisive corrective action".
General election: On the campaign trail

Show all 114
"Twitter is committed to facilitating healthy debate throughout the UK general election," said a Twitter spokesperson. "We have global rules in place that prohibit behaviour that can mislead people, including those with verified accounts.
"Any further attempts to mislead people by editing verified profile information – in a manner seen during the UK Election Debate – will result in decisive corrective action."
The chief executive of the independent fact checking charity Full Fact, Will Moy, had said Twitter "could have acted sooner" after the Conservative Party renamed their account FactCheckUK during last night's leaders' debate.
Speaking on BBC Radio 4's Today Programme, Mr Moy said: "It was an attempt to mislead voters and I think it is inappropriate and misleading for a serious political party to behave that way.
"And it's surprising as well. Why would a self-respecting political party choose to impersonate something else to put its campaign messages out there?"
On whether Twitter could have done more to prevent this, Mr Moy added: "I think they have to answer the question of what are they going to do with the content that's already there, and I think they have to be more alert during election times."
He continued: "I think Twitter were aware of this during the debate and could of acted sooner."
Pushed on what Twitter could have done, Mr Moy said: "They could have forcibly renamed the account."
Join our new commenting forum
Join thought-provoking conversations, follow other Independent readers and see their replies