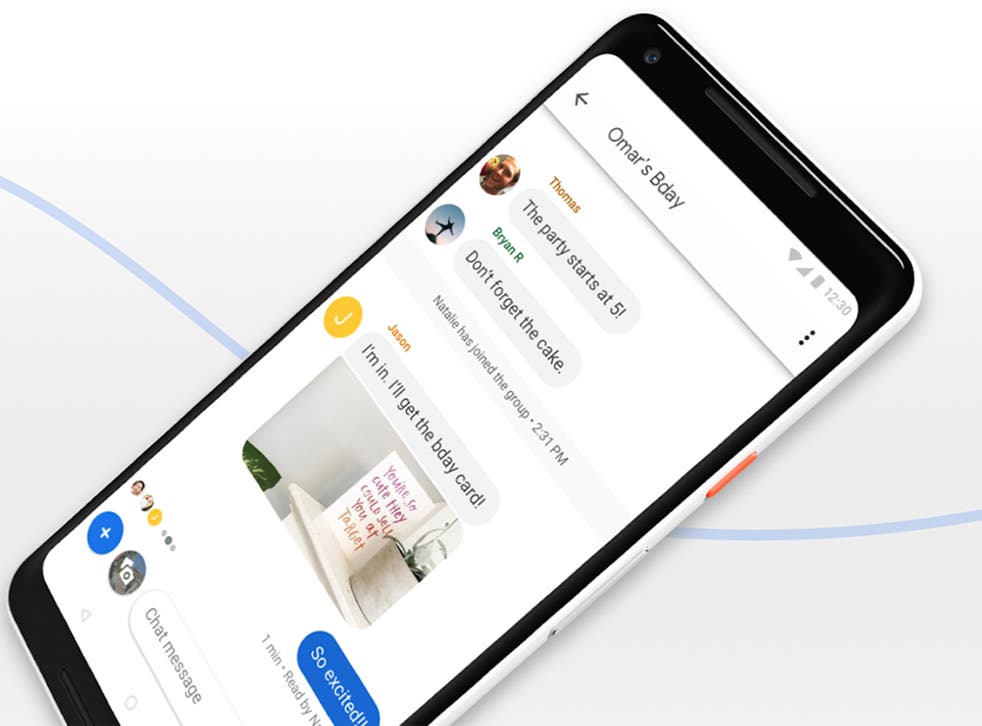 Google to bring iMessage-like reactions to its Android messaging app
The feature is available for some users, but has not yet been rolled out for all
Adam Smith
Wednesday 13 May 2020 16:03 Comments
Search giant Google, which also runs the Android smartphone operating system, appears to be testing emoji reactions to messages – similar to that on Apple's iPhones and its iMessage platform.
The feature, which was discovered on Reddit before being reported on by Android Police shows reaction emoji appearing in a small circle in the bottom-right corner of messages sent between Android users.
A long-press on a message lets users select a reaction out of seven different emoji: a thumbs up, a thumbs down, a smiling face with heart-eyes, a crying-laughing face, a shocked face, a crying face, and an angry face. It is currently unclear if more emoji are available.
Those that do not currently have the feature enabled would receive a different message, rather than seeing the emoji reactions. A thumbs up reaction to the message "Hello", for example, would be conveyed as "👍 to 'Hello'". The feature is also currently unavailable in the web version of Messages.
Although the feature is available on Google's Messages app, which can be downloaded from the Google Play Store and is the default text application on its Pixel smartphones, it will only be activated to users that have registered to RCS messaging.
RCS messaging is the replacement for standard texts (SMS messaging), available in countries including the UK, France, and the USA. RCS messages include features that are found in many other messaging applications - read receipts, typing indicators, full-resolution video and images, and group texts – but that were unable to be implemented in standard texts.
However, unlike iMessage, RCS messages are not end-to-end encrypted by default, a decision that has led to criticism.
Google's developer conference, Google I/O, was cancelled due to the coronavirus pandemic, so it is expected that more announcements that were previously intended to be made at the event will be unveiled through other means.
Android Police reports that even through a beta version of Google's Messages application has begun to roll out, the feature was not available to them. It is possible that the reactions are limited to a test, or whether there are as-yet unknown requirements.
We have reached out to Google for clarification, and when users should expect the feature to be announced.
Register for free to continue reading
Registration is a free and easy way to support our truly independent journalism
By registering, you will also enjoy limited access to Premium articles, exclusive newsletters, commenting, and virtual events with our leading journalists
Already have an account? sign in
Join our new commenting forum
Join thought-provoking conversations, follow other Independent readers and see their replies