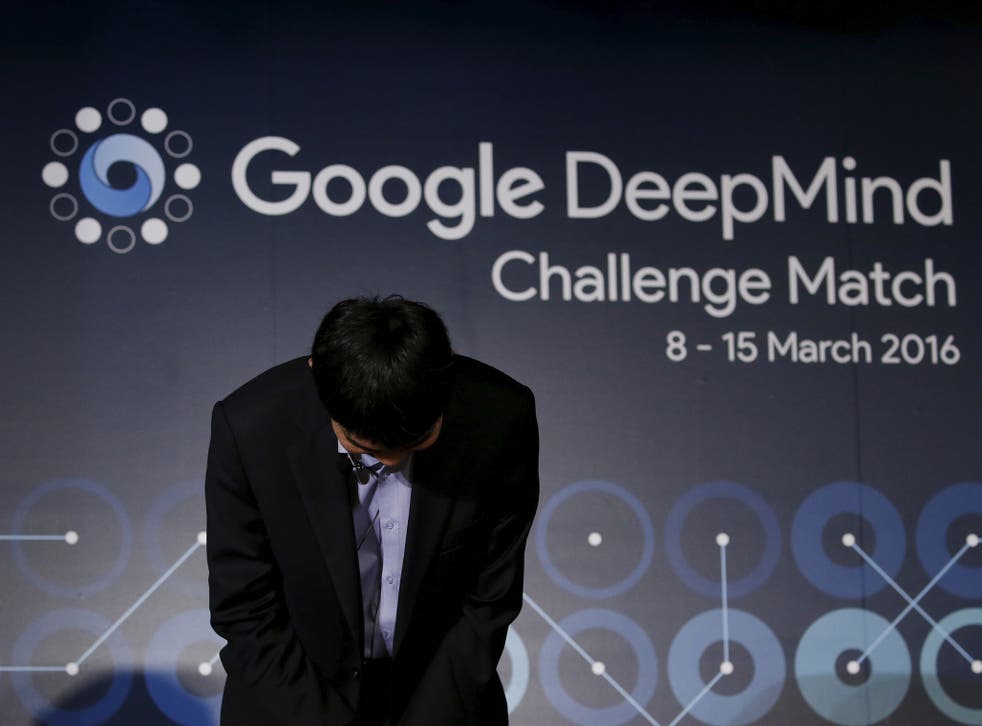 Google Deepmind artificial intelligence beats world's best Go player Lee Sedol in landmark game
Go depends mostly on intuition, since it is so complex — and the victory shows that computers are well on their way to learning the powers that we thought belonged only to humans
A computer programme has won a game of Go against the world's best player, in a huge breakthrough for artificial intelligence.
Google's AlphaGo computer has beaten South Korean human and Go champion Lee Sedol in the first of five matches.
The Deepmind-based computer's victory in the complex Chinese game marks a major event in the development of artificial intelligence — the game depends hugely in intuition, since there are so many possibilities, and so mastery of the game was previously thought to be a human skill.
The game is said to be one of the most creative and complicated in the world, and usually takes years for even humans to master.
In pictures: Artificial intelligence through history

Show all 7
AI experts had previously thought that it would take another ten years of development for computers to get good enough at the game to beat a human. But then AlphaGo beat the European champion last year, and now appears to be on track for beating Lee, the world's best Go player.
Join our new commenting forum
Join thought-provoking conversations, follow other Independent readers and see their replies