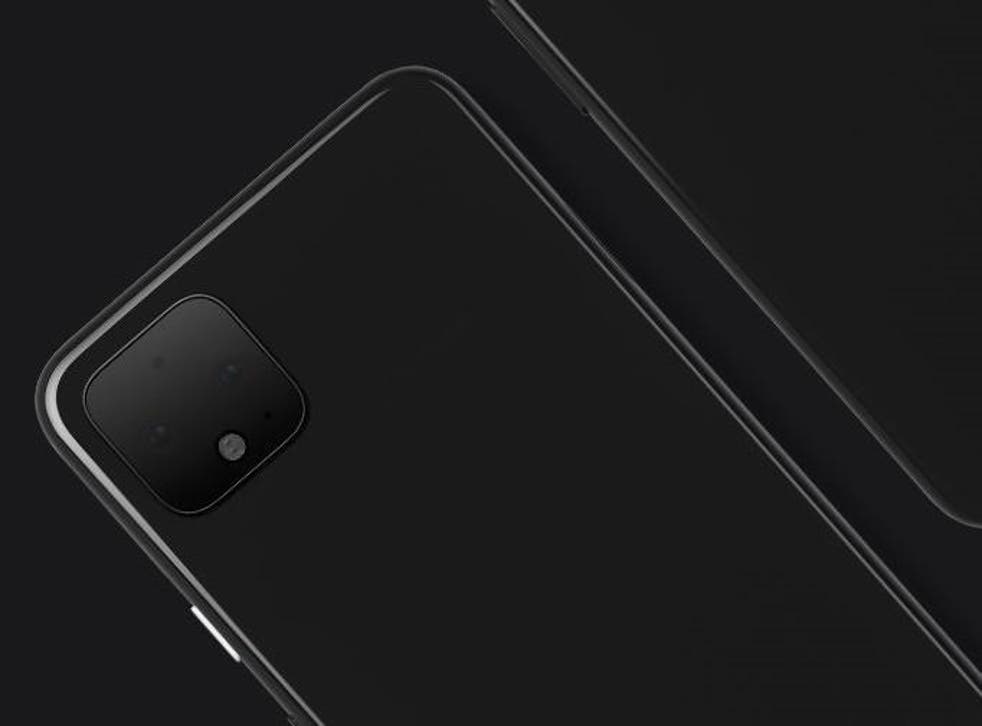 Google Pixel 4 leak shows hole for mysterious feature at top of phone
Radar sensor could allow people to wave their hands at their phone to control it
Leaked images claiming to show the new Google Pixel 4 appear to indicate that it could have an unexpected new feature.
The picture show the phone looking generally like normal – except for one very large, very unsuual bezel at the top of the display.
Phones have been gradually moving towards getting rid of the bezel entirely, with new phones from companies such as Samsung and Apple almost getting rid of the frame around the display entirely, except for notches holding the camera. Even recent Pixel phones have only notches at the top.
But the new rumours show that the Google Pixel 4 could have a huge bezel at the top of its display. And it could be hiding something more than the usual selfie camera.
It also includes a large oval opening at the top, which does not seem to be the right shape for a normal photo camera or for any of the other sensors usually held at the top of the display.
Instead, rumours suggest that it could hold a motion-sensing system that will be able to precisely track where its owner is and what they are doing. That would presumably use technology developed as part of Google's Project Soli, which looks to build small radar sensors that can be put into devices the size of phones or even smartwatches.
Such a technology could be used to allow people to wave their hands in front of their phone to control it, for instance. Or it might allow for new ways of imaging or unlocking, in a similar way to Apple's FaceID system, which uses invisible light to measure people's faces and let them into their phone.
The leaked images come after Google opted to share pictures of the Pixel 4 and pre-announce it, rather than allowing it to be revealed through rumours from other sources. But that reveal only showed the back of the phone, including its large camera bulge, and not the front.
Join our new commenting forum
Join thought-provoking conversations, follow other Independent readers and see their replies