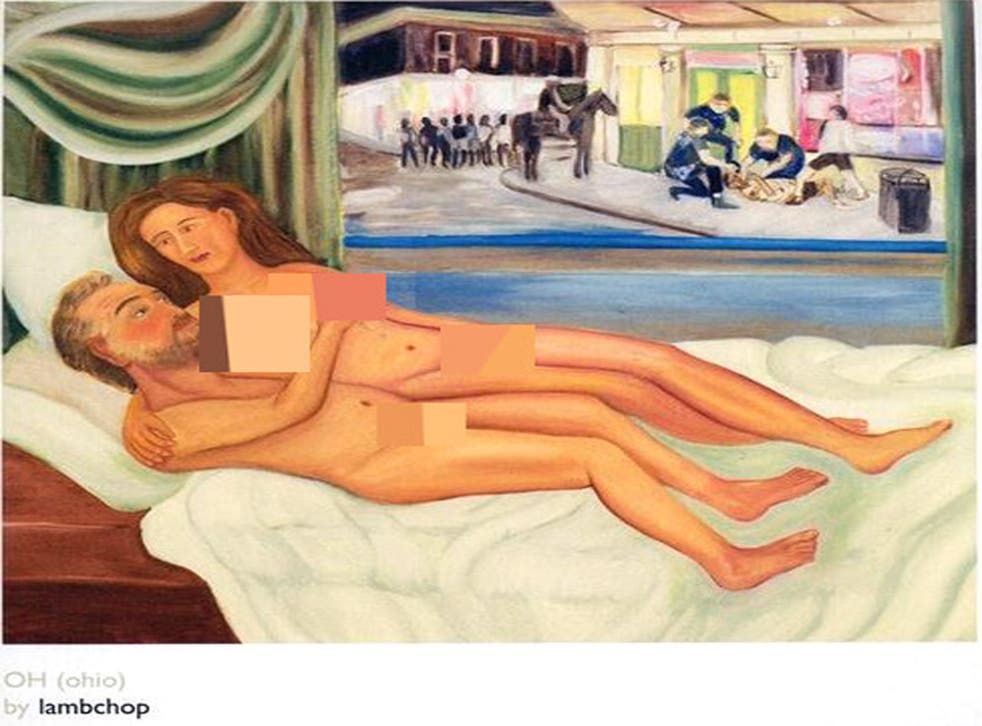 Google tells popular music website to censor album cover art in 'sexually explicit content' ban
A leading music website has censored album covers by artists including Sigur Rós and Lambchop after they fell foul of a Google ban on "sexually explicit content".
Drowned in Sound (DiS) was told that the covers, which include scenes of nudity, could no longer be shown on web pages which sit alongside Google's advertising network.
The award winning website, which relies upon income from Google's advertising exchange to help cover its server costs, has begun to cover up the offending artworks. DiS, which recorded 28.5 million page views last year, was told that it would be blocked from accessing Google's advertising network within days if it failed to comply.
Sean Adams, who founded DiS in 2000, said that "it seems crazy that they feel they can police our editorial" and questioned whether Google might one day seek the removal of material which could seriously compromise freedom of expression.
The cover of Sigur Rós' 2008 album, Med Sud I Eyrum Vid Spilum Endalaust, which features naked buttocks, incorporates an image by the acclaimed American photographer, Ryan McGinley.
Another offending cover, OH (Ohio) by Lambchop, features a painting called New Orleans Police Beating by Michael Peed. Its image of naked lovers is designed to contrast scenes of intimacy with violence outside.
Google said it could not comment on an individual case. A spokesman said: "Our policies for websites make clear that we will not serve ads to websites with adult or mature content. This policy has been in place for a long time and nothing has changed recently."
The search engine is seeking to distance itself from the porn industry. The warning to DiS comes after Google sent a message to advertisers last month, notifying them that it will no longer accept adverts "that promote graphic depictions of sexual acts".
This included content such as hardcore pornography and the depiction of masturbation and genital, anal and oral sexual acts.
The message read: "We ask that you make any necessary changes to your ads and sites to comply so that your campaigns can continue to run."
The policy change relates to AdWords, Google's advertising platform that places ads on Google sites as well as third-party websites that can use Google to make money.
It is likely to be a coincidence that publishers like Drowned in Sound received a notification asking them to remove explicit material.
Sites like Drowned in Sound, which use Google's DoubleClick or AdSense advertising services, would only need to alter the code on their pages rather than self-censor their content.
But sources indicated that the search engine could examine whether its new policy was being applied too rigorously.
Register for free to continue reading
Registration is a free and easy way to support our truly independent journalism
By registering, you will also enjoy limited access to Premium articles, exclusive newsletters, commenting, and virtual events with our leading journalists
Already have an account? sign in
Join our new commenting forum
Join thought-provoking conversations, follow other Independent readers and see their replies