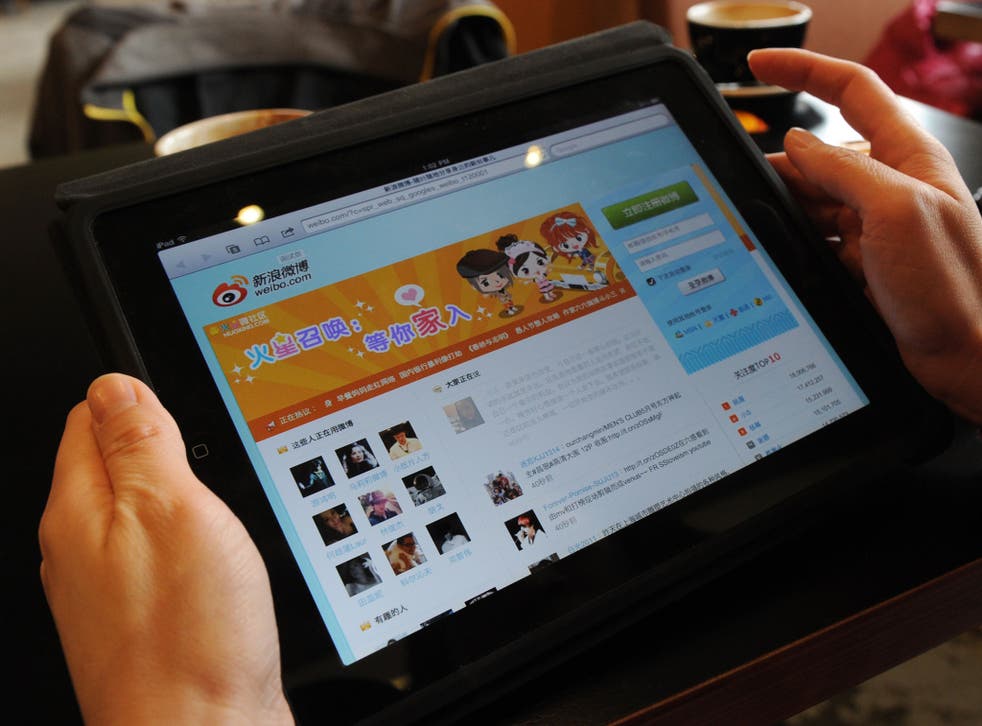 'Great Firewall of China' closes for business in financial district: Government lifts Shanghai ban on Facebook and Twitter to make foreign investors 'feel at home'
Banned websites including the New York Times will only be available in specially designated economic zone
Clifford Coonan
Tuesday 24 September 2013 21:23 Comments
Chinese internet users may soon be able to scale the 'Great Firewall of China' and access Facebook, Twitter, The New York Times and other banned websites – but only within a new free trade zone in Shanghai.
The central government wants to promote Shanghai as a financial capital to rival London and New York, and are setting up a free trade zone (FTZ) in the city's plush financial area, Pudong, to provide the skyscraper backdrop.
The central government in Beijing is prepared to allow internet users within the FTZ, which will emulate Hong Kong capitalism, to freely access politically sensitive websites, Hong Kong's South China Morning Post newspaper reports.
"In order to welcome foreign companies to invest and to let foreigners live and work happily in the free-trade zone, we must think about how we can make them feel like at home," the newspaper quoted an unnamed government source as saying.
"If they can't get onto Facebook or read The New York Times, they may naturally wonder how special the free-trade zone is compared with the rest of China," the source said.
The free-trade zone has been compared to freedoms allowed by former supreme leader Deng Xiaoping's decision to open up the Shenzhen special economic zones to foreign investors about three decades ago, which sparked China's ongoing economic boom.
China's Communist Party enjoys the business opportunities offered by the internet but is wary of the platform it offers for dissent and any questioning of single-party rule.
The New York Times was blocked last year after it reported that the family of ex-Premier Wen Jiabao had amassed a huge fortune, while Bloomberg News's website was similarly blocked for a report on the financial holdings of the family of President Xi Jinping.
Other sites have been blocked for longer. Facebook and Twitter were blocked by Beijing in mid-2009 after riots in the restive western province of Xinjiang, which authorities say were boosted by the social networking sites.
Authorities are anxious that Twitter and Facebook, which remain blocked, could help "undermine social stability", as they did during the Arab Spring and other political unrest in recent years.
The decision to open up the internet will apply in the 28.8 square-kilometre zone, and no other areas. Authorities see the free-trade zone as a testing ground for various financial innovations, including free currency exchange – China's currency is not currently tradable.
The plans envisage the removal of restrictions on bank interest rates, and both domestic and foreign banks will be allowed to offer a broader range of financial services.
The move comes just days after Facebook's chief operating officer Sheryl Sandberg came to Beijing on a visit to promote her new book.
The authority in charge of the free-trade zone, which is believed to have the backing of Premier Li Keqiang, would also welcome bids from foreign telecoms companies for licenses to provide internet services within the new special economic zone.
The zone will be formally launched on 29 September, the Securities Times reported earlier this month.
Register for free to continue reading
Registration is a free and easy way to support our truly independent journalism
By registering, you will also enjoy limited access to Premium articles, exclusive newsletters, commenting, and virtual events with our leading journalists
Already have an account? sign in
Join our new commenting forum
Join thought-provoking conversations, follow other Independent readers and see their replies