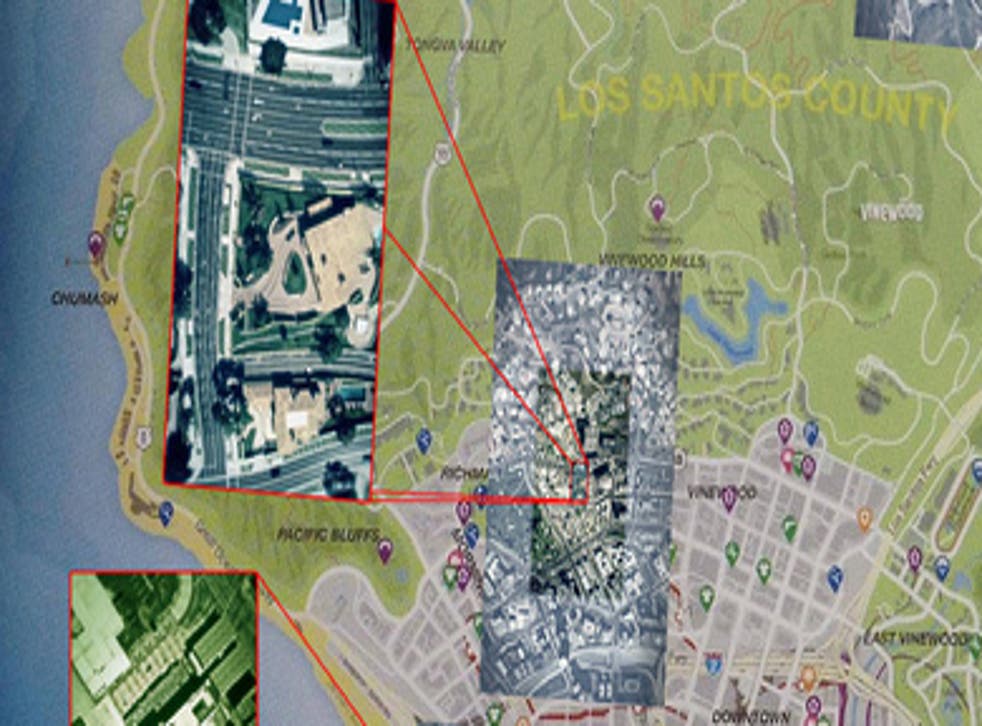 GTA 5: map leak shows off the biggest Grand Theft Auto game world to date
Fictional game world of Los Santos casts a satirical eye over the excesses of Los Angeles and its surrounding areas.
A series of leaks has revealed the official game map of GTA 5, the latest title in the phenomenally successful Grand Theft Auto series by Rockstar Games.
The map was initially leaked via Reddit, but Rockstar posted an image on their Twitter account after fans complained that the game world looked too small.
The post has since been deleted but the map can be seen below. The overlaid images come from aerial shots taken within GTA 5 and show that lines on the map that might have been mistaken for roads are motorways.
Rockstar has previously said that Los Santos – the fictional setting of GTA 5 and a parody of Los Angeles – will be bigger than the game worlds of GTA IV, GTA: San Andreas and Red Dead Redemption combined.
As well as the city itself, GTA 5 will include a variety of locales and environments, allowing players to explore the desert wilderness and small towns of Blaine County, the ocean floor and even a military base.
GTA 5 has proved to be perhaps the most hyped game of the year, with a string of leaks and released details from Rockstar fuelling anticipation for the title. The official trailer for the game was released last month, days after the soundtrack was leaked when a hacker cracked the digital pre-order download for the PS3.
Grand Theft Auto 5 is set to be released on 17 September for Xbox 360 and PS3.
Join our new commenting forum
Join thought-provoking conversations, follow other Independent readers and see their replies