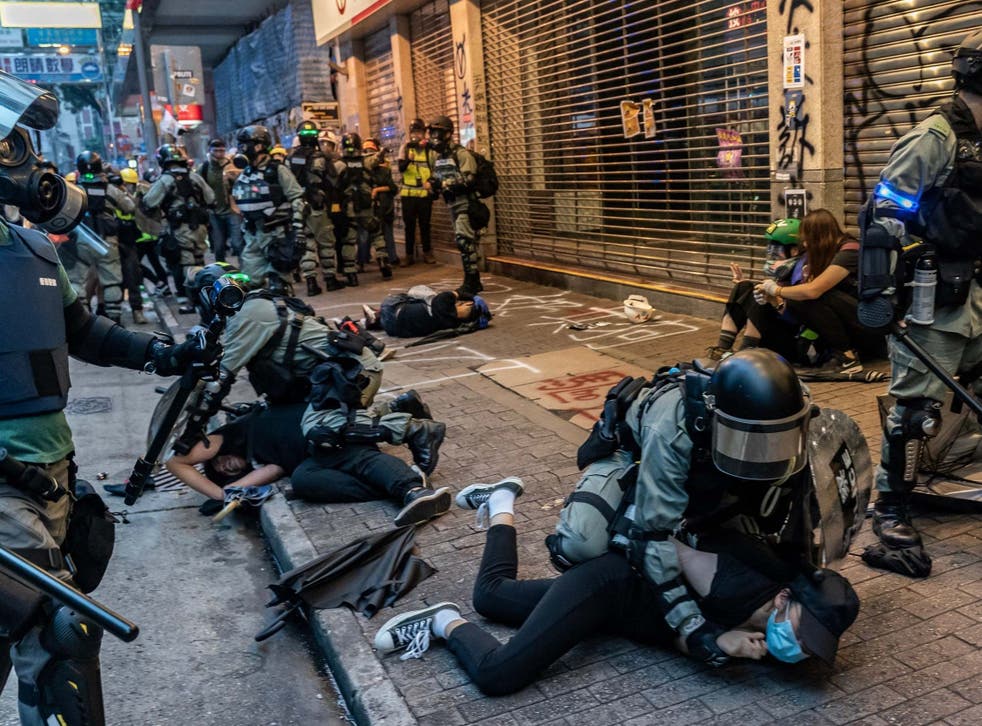 Hong Kong protests: Blizzard bans gamer Blitzchung over criticism of China
At Hearthstone eSports tournament, the gamer said: 'Liberate Hong Kong, revolution of our age'
Video game company Blizzard has banned a professional gamer from eSports competitions and taken away their prize money after he made a statement in support of the 2019 Hong Kong protests.
The US firm, which is part-owned by the Chinese company Tencent, removed Chung "Blitzchung" Ng Wai from the Grandmasters tournament for the game Hearthstone after claiming he broke competition rules.
In a post-match interview at the tournament, he had said: "Liberate Hong Kong, revolution of our age."
He was also wearing a gas mask and goggles, which have become emblematic of pro-democracy protestors in Hong Kong.
The protests, which began earlier this year, were originally against a planned extradition law that would allow Hong Kong residents to face trial in mainland China. They have since escalated to encompass the perceived interference from the Chinese state and violence against the protesters.
Hong Kong protesters out in force after months of turmoil: In pictures

Show all 32
In explaining his removal from the tournament, Blizzard cited Section 6.1 of its official competition rules.
It states: "Engaging in any act that, in Blizzard's sole discretion, brings you into public disrepute, offends a portion or group of the public, or otherwise damages Blizzard image will result in removal from Grandmasters and reduction of the player's prize total to $0."
Blizzard did not immediately respond to a request for comment from The Independent, but posted a statement explaining its decision.
"We take tournament rule violations very seriously. After an investigation, we are taking the necessary actions to prevent similar incidents from happening in the future," it said.
"While we stand by one's right to express individual thoughts and opinions, players and other participants that elect to participate in our eSports competitions must abide by the official competitions rules."
Mr Ng Wai, who is originally from Hong Kong, told gaming news site Inven Global that his comments were his way of showing solidarity with the protesters.
"As you know, there are serious protests in my country now," he said. "My call on stream was just another form of participation of the protest that I wish to grab more attention."
Join our new commenting forum
Join thought-provoking conversations, follow other Independent readers and see their replies