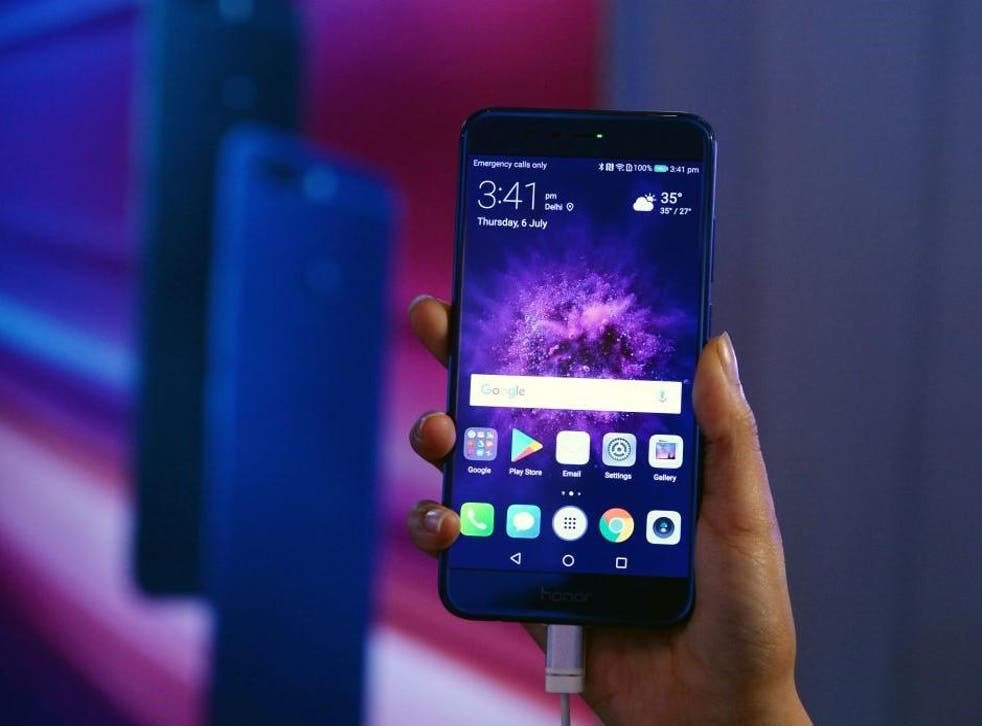 Huawei plans Android rival this Autumn, reports claim
Mobile operating system will replace Google's software on phones built by the Chinese tech giant
Huawei is reportedly planning to unveil its own mobile operating system for its smartphones and tablets later this year.
The Chinese firm has less than three months before its devices will no longer have access to new software updates for Google's Android operating system, following US trade restrictions blocking it from doing business with the tech giant.
Huawei's chief executive, Richard Yu, has previously claimed that the company is prepared for the clamp down by the Trump administration, which has consistently claimed that the world's second biggest smartphone maker has secret ties to the Chinese state.
The company is yet to publicly confirm the launch of its own operating system, however Chinese media reported that it was planning a release for autumn.
Mr Yu made the revelations in a private messaging group on the app WeChat, local media reported.
Europe replicated in Huawei City, China

Show all 8
The US government granted Huawei a temporary licence to trade with Google and other companies until 19 August.
The licence is intended to minimise the disruption to Huawei smartphone owners around the world.
However, the phone maker claims it is prepared to continue serving its customers without relying on US firm
"The US 90-day temporary license does not have much impact on us, we are ready," said Huawei founder Ren Zhengfei.
He also claimed that its other businesses would not be affected by the ban, while claiming that the US government had significantly underestimated the company's strength.
"Huawei's 5G will absolutely not be affected," he said. "In terms of 5G technologies, others won't be able to catch up with Huawei in two or three years."
A spokesperson for Huawei was not immediately available for comment.
Join our new commenting forum
Join thought-provoking conversations, follow other Independent readers and see their replies