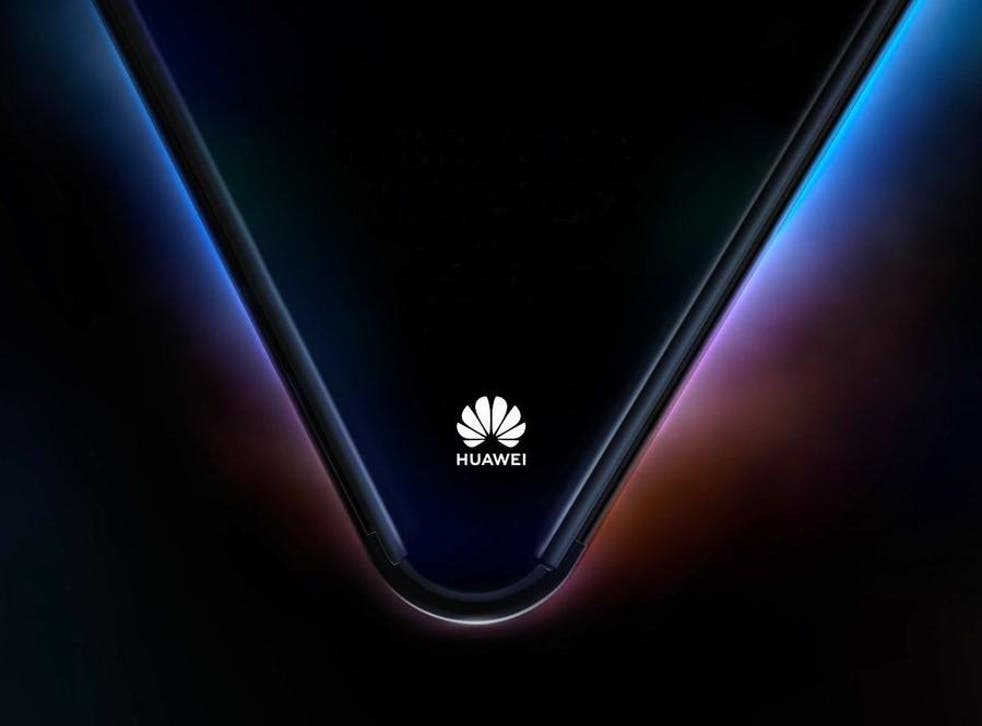 Huawei 'Mate Flex' foldable phone with 5G support set for MWC 2019 release
Huawei joins Samsung and other tech firms in releasing a folding smartphone
Huawei is set to join other smartphone makers by unveiling a foldable phone later this month, amid a series of controversies for the Chinese company.
Huawei's mobile division took to Twitter to announce an event called 'Connecting the Future', taking place on 24 February at Mobile World Congress (MWC) in Barcelona. An image of what appears to be a folding screen accompanied the tweet.
The announcement comes just a week after Huawei CEO Richard Yu confirmed the imminent arrival of a foldable phone.
"We look forward to seeing you in Barcelona in February, where we will launch the world's first 5G smartphone with foldable screen," he said at an investor meeting in Beijing.
The Huawei event will come just a few days after Samsung's Unpacked event, where it could potentially unveil its highly-anticipated Galaxy X foldable phone.
The image shared in Huawei's tweet suggests the screen could be on the outside of the device, in contrast to Samsung's inward-facing main display.
No word has been given on the name of the folding phone, though Huawei has previously trademarked a number of model names that could fit the 5G smartphone.
They include the Mate Flex, the Mate Flexi, the Mate Fold and the Mate F.
Presuming the phone will be released shortly after its MWC 2019 unveiling, it is unlikely it will be available in all markets straight away.
Several western governments have joined the US in raising concerns about Huawei in relation to the company's alleged ties with the Chinese government.
In 2018 Huawei became the second most popular smartphone maker in the world, yet some have accused Huawei of using its phones as spy tools.
As a result of these concerns, the US government has banned officials from using Huawei devices, with FBI Director Christopher Wray alleging the phones can be used to "maliciously modify or steal information."
No evidence of this practice, or any other surveillance practices, is yet to be made public.
Join our new commenting forum
Join thought-provoking conversations, follow other Independent readers and see their replies