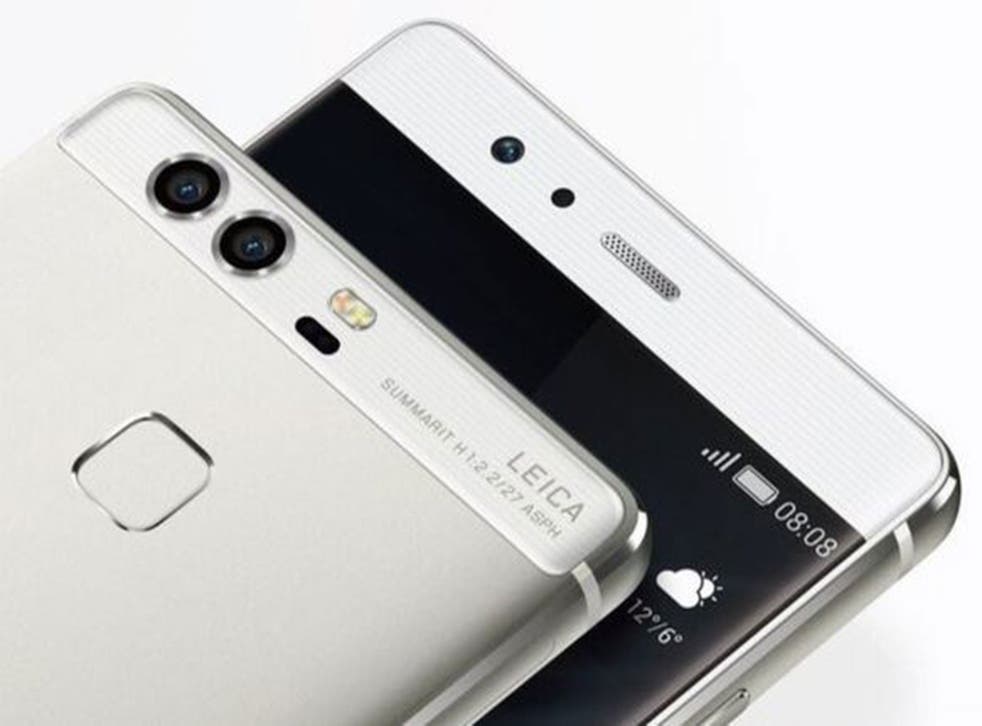 Huawei P9: Chinese manufacturer unveils its new dual-camera flagship device to take on the iPhone
The phone's dual cameras let users refocus their pictures after they've been taken
Doug Bolton
Wednesday 06 April 2016 16:05 Comments
Chinese smartphone company Huawei has unveiled the P9, a device they hope will turn the company into a well-known, high-end brand like Apple or Samsung.
One of the P9's most interesting features is the dual camera setup on the back of the phone.
When users take a picture, both cameras capture an image each, which are then combined by the phone's software.
This allows users to refocus photos after they have been taken, bringing different parts of the picture to the fore.
Huawei teamed up with German camera company Leica to develop the innovative setup, which first appeared on last year's Honor 6 Plus.
The P9's pictures will be displayed on a colourful 5.2-inch display, much bigger than the iPhone 6S's, which increases to 5.5 inches on the P9 Plus.
The basic P9 has 32GB of storage, expandable through a microSD card slot, which takes the place of the second SIM card tray built into the Asian version of the phone.
The whole thing is powered by Huawei's own Kirin 955 processor, which is coupled with 3GB of RAM to keep the Android Marshmallow OS running smoothly.
It's also got a hefty 3,000mAh battery, the same size and the Samsung Galaxy S7's, which the company claims will keep the P9 going for 1.15 days during heavy use, and 1.68 days with normal use.
It doesn't look too bad either, with a brushed-metal back, metal sides and a big glass front. There's also a big choice of colours - ceramic white, haze gold, rose gold, titanium grey, mystic silver and prestige gold. It's not clear whether all these colours will be available in the UK at launch.
Prices for the P9 will start at €599. That's around £480, although final UK pricing hasn't been revealed yet.
It's set to become available in the UK on 16 April, and will be offered by EE, O2, Three and Vodafone.
Register for free to continue reading
Registration is a free and easy way to support our truly independent journalism
By registering, you will also enjoy limited access to Premium articles, exclusive newsletters, commenting, and virtual events with our leading journalists
Already have an account? sign in
Join our new commenting forum
Join thought-provoking conversations, follow other Independent readers and see their replies