'Deepfake' Mark Zuckerberg video shared across the internet
Instagram says it won't delete fake video where Mark Zuckerberg gives bizarre speech
'One man, with total control of billions of people's stolen data, all their secrets, their lives, their futures,' fake version of Facebook CEO brags
Instagram says it will not remove a fake video of Mark Zuckerberg, in which he gives a bizarre speech to camera.
In a video that appears to be meant to test the site's own rules, Mr Zuckerberg's likeness has been manipulated into giving an eerie speech in which he brags about having control of people's lives.
But despite the fact that the video is a hoax, Instagram will let it stay online in keeping with its policies.
The strange video comes at a difficult time for Facebook, which is still trying to deal with the fallout from a similar video of House speaker Nancy Pelosi. The company said it would not remove that video, leading to intense criticism from people who argued it was helping to spread misinformation.
Instagram and Facebook will keep to the precedent set with that video and not take it down, the company said.
Gadget and tech news: In pictures

Show all 25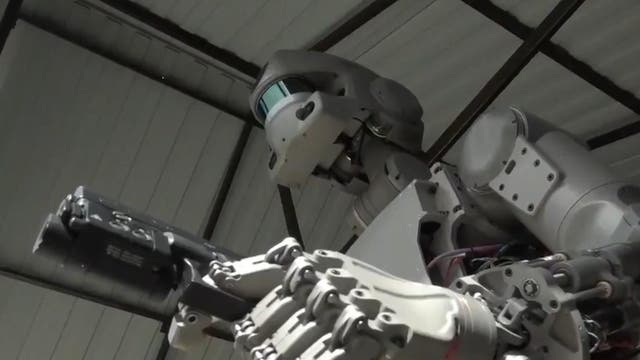 "We will treat this content the same way we treat all misinformation on Instagram," an Instagram spokesperson said. "If third-party fact-checkers mark it as false, we will filter it from Instagram's recommendation surfaces like Explore and hashtag pages."
In the video – which is actually a manipulated version of news footage of Mr Zuckerberg talking about Russian influence in the election – Mr Zuckerberg's likeness has been manipulated into speaking about data abuse and power.
"Imagine this for a second," he says. "One man, with total control of billions of people's stolen data, all their secrets, their lives, their futures.
"I owe it all to Spectre. Spectre showed me that whoever controls the data, controls the future."
The video is just one a variety of so-called deepfakes that are spreading across the internet as new technology to create them makes doing so easier and easier. While the video of Mr Zuckerberg appears a little strange – his mouth does not exactly move with his speech, and his voice sounds unusual – many of the videos are becoming incredibly lifelike.
Join our new commenting forum
Join thought-provoking conversations, follow other Independent readers and see their replies