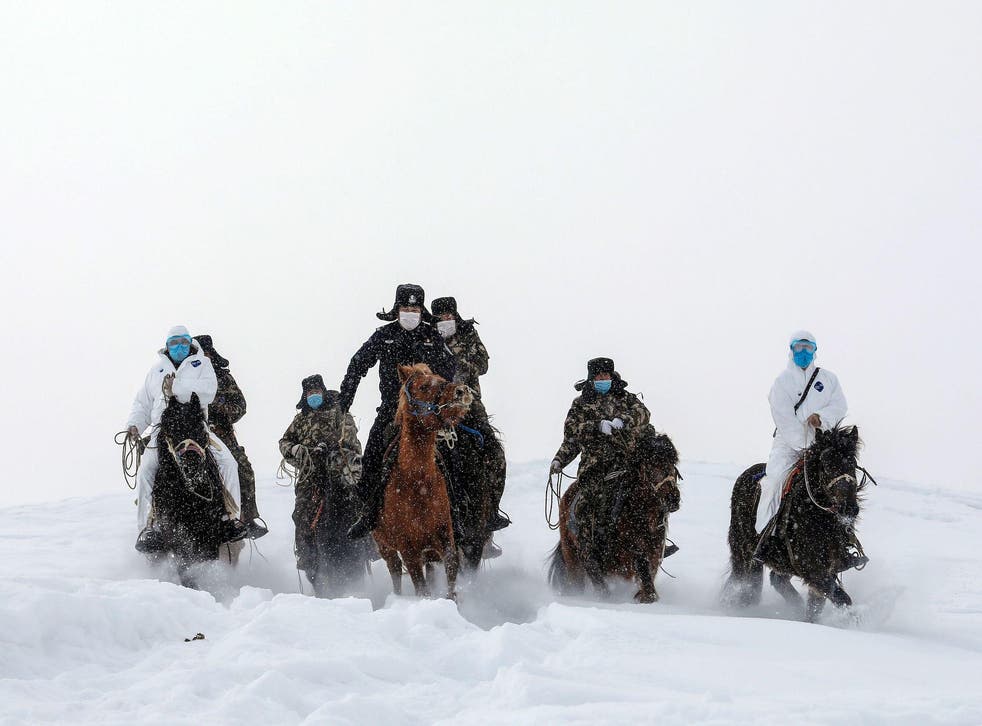 iPhone 12: Apple preparations for new phone could be hit by coronavirus
New handsets should soon go into production
Andrew Griffin
Wednesday 26 February 2020 15:07 Comments
Apple's plans for a new iPhone could be delayed amid problems with coronavirus, according to a new report.
New travel restrictions – intended to stop the spread of the disease – have arrived just as the company would be expected to start production on the iPhone 12, which is expected to get its release date in September.
Though the phones don't usually go into production until the summer, the first months of the year are usually spent ensuring that manufacturers are ready to cope with the demand for the new handsets.
But problems with travel, and sickness could cause problems as the company enters a key stage of iPhone production, Reuters reported, citing experts in the company's supply chain.
Usually, Apple employees would work with those from Foxconn – the Chinese company that runs the factories where most iPhones are made – on a process called "engineering validation". That sees a small number of workers assemble the phones and troubleshoot any problems that arise, Reuters reported.
Gadget and tech news: In pictures

Show all 25
"They probably have one assembly line they're trying things out on," one of the former employees, quoted by Reuters, said.
"Are Apple's engineers with the Foxconn engineers? If they are, they're probably making progress. But if they're not, if they're quarantined, that could be bad."
In March and April, Apple engineers would usually work with staff at Foxconn to set up the assembly lines and try them out, before making any required adjustments in April and May, Reuters reported. Everything would be ready by June so that it could gradually step up the output of iPhones to have enough ready to meet the demand once the handsets are released.
Almost all of the components that go into Apple's phones are custom-made, meaning that the timing and engineering work must line up to ensure that the pieces are ready to be assembled in their millions ahead of the September release date.
Register for free to continue reading
Registration is a free and easy way to support our truly independent journalism
By registering, you will also enjoy limited access to Premium articles, exclusive newsletters, commenting, and virtual events with our leading journalists
Already have an account? sign in
Join our new commenting forum
Join thought-provoking conversations, follow other Independent readers and see their replies